Sussex hosts interuniversity workshop on Covid-19 impacts on global poverty alleviation
By: Peter Boddy
Last updated: Tuesday, 11 January 2022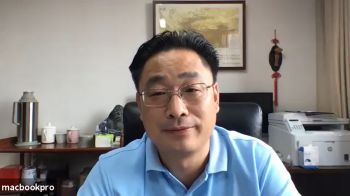 As World Bank forecasts suggest Covid-19 is likely to cause the first increase in global poverty since 1998, Sussex's Global Engagement team has brought together experts from partner universities in China and Ghana, and from the Institute of Development Studies (IDS), to discuss how can we assess and mitigate Covid-19 impacts on the alleviation of global poverty.
Chaired by Professor Seb Oliver, Deputy Pro-Vice-Chancellor for Research, the workshop built on Sussex's longstanding relationships with Renmin University of China, the University of Ghana and IDS, in an effort to explore new opportunities for collaboration.
Professor Oliver said: "I was delighted to see Sussex engaging with a broad range of partners to gain a deeper understanding of the challenges, sharing expertise on the current pandemic, and assessing what the implications might be for delivery of the SDGs [the UN's Sustainable Development Goals] both in the Covid-19 era and beyond."
The team explored the effects of Covid-19 on poverty, and how this interconnects with environmental issues, with health, migration, governance and food security.
Professor Joseph Alcamo, Director of the Sussex Sustainability Research Programme (SSRP), said: "The workshop was particularly timely because research is urgently needed on how to get back on track in alleviating poverty.
"Before the pandemic the UN reported that extreme poverty was declining worldwide, but that we were likely to miss the global target of eradicating it by 2030.
"Now the pandemic and its repercussions have made things worse by adding tens of millions of people to the roll of extreme poverty.
"Reversing this trend requires an understanding of the local and regional factors that influence poverty, and this requires a sharing of knowledge among universities around the world. So let's get this cooperation going and help combat poverty together."