The Education Awards
The Education Awards recognise members of staff – both academics and those in professional services – who truly embody the spirit and values of the University.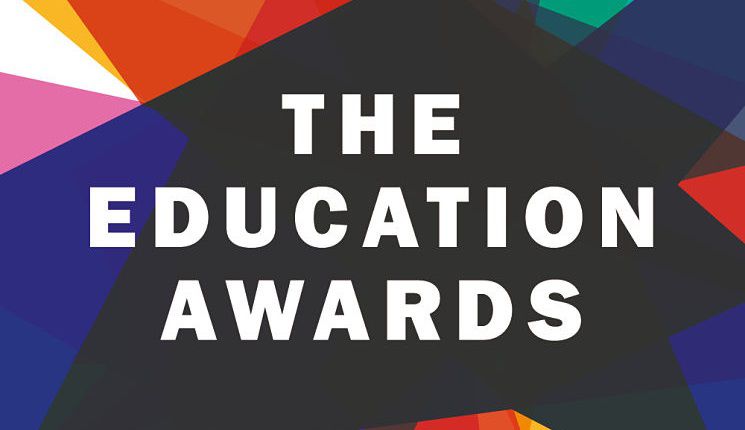 Kelly Coate (Pro Vice Chancellor for Education and Students) is sponsor of the awards: "The Education Awards is an opportunity for us to recognise those outstanding members of staff who make Sussex the fantastic place it is.
"Part of our Learn to Transform strategy, these awards celebrate staff who uphold the values that this university established at its founding and the ones that guide our future direction.
"We thank our staff who have the passion and talent to create a transformative, distinctive and rounded educational experience to all our students."
The awards
There are five awards, four of which are open to all staff and one which is just for staff with a teaching role (Teaching to Disrupt Award).
Sussex Spirit Award
An award that encompasses the five core values of kindness, integrity, inclusion, collaboration and courage, within the context of teaching and learning at Sussex. Winners of this award will demonstrably put into practice at least one of these core values.
Teaching to Disrupt Award
An award that recognises teaching staff who dare to be different in their approach, challenging current pedagogical practice and theory. Holders of this award are surprising, innovative and pioneering. They inspire their students' critical or entrepreneurial imagination.
Transformative Technology Award
This award will recognise staff who use technology in interesting and innovative ways in their work to enhance student learning, facilitate knowledge creation and aid educational administration. This could include using or developing leading-edge technologies, or using familiar technologies.
The Better World Award
This recognises staff who are actively engaged in efforts to make a positive impact in the local community and wider world in creative and entrepreneurial ways. In particular this award will recognise where community engagement has been built into the curriculum.
Learning Together Award
This award celebrates collaborations between staff and students and seeks to recognise those who embed meaningful participation in their approach to teaching and/or supporting the student experience. This could be through collaborative research projects or re-designing the curriculum, and may be demonstrated at a module-level or a wider interdisciplinary-level across the University. To be eligible for this award the nominees must be a team comprised of staff and students.
Winners and nominees
Here are the winners and nominees for each award category:
Sussex Spirit award
Winners:
Elizabeth Mills
Irene Dallaway Gonzalez
Verity Holmes
David Berry
John Walker
Nominees:
Mark Bagley
Hester Barron
Stephanie Berry
Deborah Brown, Rebecca Webb and Jacqueline Young
Louise Gazeley
Carl Griffin
Geeta Hitch
Robert James
Jane Lambert
Jennifer Mankin
Ellie Margott
John Masterson
Barry Maughan
Graeme Pedlingham
Rebecca Prentice
Althea-Maria Rivas
Yusuf Sayed
Charlotte Skeet
Divya Tolia-Kelly
Jo Tregenza
Chris Turnbull and Jane Lambert
Teaching to Disrupt award
Winners:
Gurminder Bhambra
Andy Field
Lucy Finchett-Maddock
Nominees:
Bugewa Apampa
Emily Danvers, Tamsin Hinton-Smith and Rebecca Webb
Emile Devereaux
Ben Fincham
Paul Gilbert
Mary Lee
Jenna Macciochi
Simon Morley
Melanie Richter-Montpetit
Althea-Maria Rivas
Lorraine Smith
Benno Teschke
Rebecca Webb
Matthew Westgarth
Transformative Technology award
Winners:
Femi Amao
Joanna Richardson
Verona Ni Drisceoil
Nominees:
David Berry
Andrew Chitty
Tara Hadley
Stephen Kiely
Better World award
Winners:
Michael Taylor
Natasha Mansley and John Parry
BrightMed Programme (Charlotte Smyrk, Sam Wickham and BSMS Outreach Teaching Mentors, Brighton and Sussex Medical School)
Nominees:
Paul Boyce
Annette Buttifant
Andrew Chitty
Julian Dunne
Isabel Fischer and Jacqueline O'Reilly
Malcolm James
Zahira Jaser
Alexandra Pearson
Katy Petherick
Claire Potter
William McCready
Maria Moscati
Emilia Roycroft
Kingsley Sage
John Walker
Learning Together award
Winners:
Chloe Ali, Emily Boswell, Aaron Britto, Tia Bryen, Kirsty Campbell, Raphaella Christou, Christine Hancock, Denise Kingston and Matthew Westgarth
School of Education and Social Work
Andrew Donald, Yuki Kikuchi and Susan Smith
Student Experience and University of Sussex Business School
The Sussex Clinic
Legal Education Programme
School of Law, Politics and Sociology
Nominees:
Amy Moorhouse and the Campus and Residential Support Team
Student Experience
BrightMed Programme (Charlotte Smyrk, Sam Wickham and BSMS Outreach Teaching Mentors)
Brighton and Sussex Medical School
Andre Clacken-Lewin, Claire Kettle and Oliver Pearson
The Library
Kevin Hardwell and Marco Peccianti
School of Mathematical and Physical Sciences
Liberty Bartlett, Tobi Brown, Hoi Kei Chang, Susie Collins, Sade Edinboro, Marilia Karmioti, Ian Tong Loi and Sue Robbins
Sussex Centre for Language Studies
Chloe Anthony, Emily Lydgate and the Pesticides Action Network
Tim Cane and Mick Frogley
School of Global Studies
Philip Bremner, Julia Ferguson, Marie Hutton, Jane Lambert, Julia Moffatt and Verona Ni Drisceoil
School of Law, Politics and Sociology
Alessandro Cerri, Fabrizio Salvatore, Veronica Sanz and David Seery
School of Mathematical and Physical Sciences