Environment, Development,
Genetics & Epigenetics
in Psychology and Psychiatry Lab
At EDGE Lab,
we investigate environmental, developmental, genetic, and epigenetic factors, and their interplay, in psychology and psychiatry. Specifically, our research focuses on vulnerability and resilience

pathways and mechanisms

for common mental disorders, such as depression and anxiety. Moreover, we explore the link between common mental disorders a
nd physical and cognitive health and ageing. Our research is truly
interdisciplinary; we use prospective longitudinal, cross-cultural, and genetically informative approaches to get insights into determinants and consequences of common mental disorders across the life course, generations and cultures.
Research Themes
HIGHLIGHTS
Our latest research on mental health and cognitive ageing:
James SN, Davis D, O'Hare C, Sharmaa N, John A, Gaysina D, Hardy R, Kuh D. Lifetime affective problems and later-life cognitive state: over 50 years of follow-up in a British Birth Cohort Study. Journal of Affective Disorders, 2018, 241: 348-355. https://doi.org/10.1016/j.jad.2018.07.078
John A, Patel U, Rusted J, Richards M, Gaysina D. Affective problems and decline in cognitive state in older adults: a systematic review and meta-analysis. Psychological Medicine, 2018, In press. https:// doi.org/10.1017/S0033291718001137.
* You can also read about this study in the Sussex Psychology Blog and the University of Sussex News.
**It was featured in interviews for BBC Radio Sussex (0.42 minutes in) and Being Patient and and has received worldwide media coverage.
Our new publications on genetics and mental health:
Koike S, Gaysina D, Jones PB, Wong A, Richards M. Catechol O-methyltransferase (COMT) functional haplotype is associated with recurrence of affective symptoms: A prospective birth cohort study. Journal of Affective Disorders, 2018, 229: 437-442. doi: 10.1016/j.jad.2017.12.044.

Gaysina D. Folic acid in pregnancy – MTHFR gene explains why the benefits may differ. The Conversation, 4th of May, 2018.
Our books: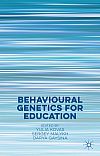 Malykh S, Kovas Y, and Gaysina D. (Eds.) Behavioural Genetics for Education. Palgrave Macmillan, 2016: ISBN 9781137437310. Available online.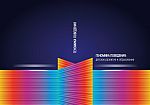 Malykh, S.B., Kovas, Y., Gaysina, D.A. (Eds) (2016). Behavioural Genomics: Child Development and Education. Publishing House of Tomsk State University, Tomsk. 442 pages. ISBN 978-5-94621-585-5 [pdf]