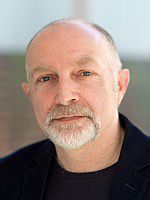 Prof
Ian Gazeley
Biography
I am an economic and social historian of modern Britain. I have particular interests in the labour market, poverty and inequality, food consumption and nutrition. I have written a book on Poverty in Britain 1900-65 (2003) and, in conjunction with Nicholas Crafts (Warwick) and Andy Newell (Sussex), I edited and contributed to Work and Pay in Twentieth Century Britain (OUP 2007). I am currently Principal Investigator on a £1.2m ESRC funded project Global Income Inequality, 1860-1960. This is a four-year project that commenced in February 2014 and is jointly co-ordinated from the departments of History and Economics at the University of Sussex. Our objective is to calculate new estimates of world inequality in the period from the end of the nineteenth century until the 1960s, based on evidence from household expenditure surveys. From 2010-2013 I was Principal Investigator on a £1.1m ESRC funded project on Living Standards of Working Households in Britain, 1904-1960 .This project involved the extraction of data from the original returns of the Ministry of Labour 1953-4 Household Expenditure Survey and the creation of a web-based centre on British Living Standards, which is hosted at the Poverty Research Centre at Sussex. I have also been working on a project with Claire Langhamer (Sussex) on happiness and economic well-being in 1930s Britain, using data collected by Mass-Observation.
I did my first degree in Economics and Economic History at the University of Warwick and my D.Phil in Modern History at St Antony's College, Oxford. I held a Prize Research Fellowship at Nuffield College, Oxford before joining Sussex History Department in 1985
Role
Professor of Economic History.