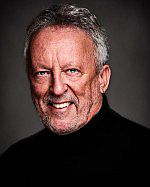 Biography
Sussex University: Psychology Home Page
BA, PhD. (Wales)
I moved to the University of Sussex in 1994 to become Professor of Psychology in the School of Cognitive and Computing Sciences. Prior to that I was Professor of Psychology at The City University in London. I was the Subject Chair of Psychology from 1994 until April 2002. I have also held a number of offices in the British Psychological Society, including Chair of the Standing Conference Committee (1991-95), Honorary Editor of 'The Psychologist' (1988-92), and President of the Society (2002-3). I have also been chair of the Society's Board Of Trustees, Council, and Investigatory Committee. I have held a number of editorial posts with journals such as 'Quarterly Journal of Experimental Psychology' and 'Behaviorial & Brain Sciences'. I am currently Editor-in-Chief of the Journal of Experimental Psychopathology (http://jep.textrum.com/) and Psychopathology Review (http://pr.textrum.com).
Follow me on Twitter at:
http://twitter.com/GrahamCLDavey
My research interests are in Experimental Psychopathology and Anxiety Disorders, including conditioning models of anxiety and fear; evolutionary vs. acquired models of specific phobias; the causes of perseverative psychopathologies such as pathological worrying and obsessive-compulsive checking; mood-as-input hypothesis and perseverative psychopathologies; embodied emotion and psychopathology; and the role of the disgust emotion in psychological disorders.
I am currently PI on an ESRC-funded 3-year project grant entitled "Mechanisms of catastrophic worrying" (2010-13)
I mainly teach courses related to clinical or abnormal psychology at all levels (undergraduate and postgraduate).
Dash, Suzanne R, Meeten, Frances and Davey, Graham C L (2013) Systematic information processing style and perseverative worry. Clinical Psychology Review, 33 (8). pp. 1041-1056. ISSN 0272-7358
Davey, Graham C L, Sired, Rebecca, Jones, Sarah, Meeten, Fran and Dash, Suzanne R (2013) The role of facial feedback in the modulation of clinically-relevant ambiguity resolution. Cognitive Therapy and Research, 37 (2). pp. 284-295. ISSN 0147-5916
Hanrahan, Fidelma, Field, Andy P, Jones, Fergal W and Davey, Graham C L (2013) A meta-analysis of cognitive therapy for worry in generalized anxiety disorder. Clinical Psychology Review, 33 (1). pp. 120-132. ISSN 0272-7358
Davey, Graham C L, Meeten, Fran, Barnes, Georgina and Dash, Suzanne R (2013) Aversive intrusive thoughts as contributors to inflated responsibility, intolerance of uncertainty, and thought-action fusion. Clinical Neuropsychiatry, 10 (3 S1). pp. 30-44. ISSN 1724-4935
Meeten, F, Dash, S R, Scarlet, A L S and Davey, G C L (2012) Investigating the effect of intolerance of uncertainty on catastrophic worrying and mood. Behaviour Research and Therapy, 50 (11). pp. 690-698. ISSN 1873-622X
Davey, Graham, Cavanagh, Kate, Jones, Fergal, Turner, Lydia and Whittington, Adrian (2012) Managing anxiety with CBT for dummies. Wiley-Blackwell, Chichester. ISBN 9781118366066
Meeten, Fran and Davey, Graham (2012) Mood as input and perseverative worrying following the induction of discrete negative moods. Behavior Therapy, 43 (2). pp. 393-406. ISSN 1878-1888
Dash, Suzanne R and Davey, Graham C L (2012) An experimental investigation of the role of negative mood in worry: The role of appraisals that facilitate systematic information processing. Journal of Behavior Therapy and Experimental Psychiatry, 43 (2). pp. 823-831. ISSN 0005-7916
Davey, Graham C L (2011) Disgust: the disease-avoidance emotion and its dysfunctions. Philosophical Transactions B: Biological Sciences, 366 (1583). pp. 3453-3465. ISSN 1471-2970
Meeten, Frances and Davey, Graham C L (2011) Mood-as-input hypothesis and perseverative psychopathologies. Clinical Psychology Review, 31 (8). pp. 1259-1275. ISSN 0272-7358
Davey, Graham, ed. (2011) Applied psychology. BPS Textbooks in Psychology . Wiley-Blackwell. ISBN 9781444331219
Leathers-Smith, Emily and Davey, Graham C L (2011) The disgust threat interpretation bias is independent of anxiety and disgust sensitivity. Journal of Experimental Psychopathology, 2 (1). pp. 63-76. ISSN 2043-8087
Hawksley, Jack and Davey, Graham (2010) Mood-as-input and depressive rumination. Behaviour Research and Therapy, 48 (2). pp. 134-140. ISSN 0005-7967
Davey, Graham and Chapman, Laura (2009) Disgust and eating disorder symptomatology in a non-clinical population: The role of trait anxiety and anxiety sensitivity. Clinical Psychology and Psychotherapy, 16 (4). pp. 268-275. ISSN 1063-3995
Barazzone, Natalie and Davey, Graham C L (2009) Anger potentiates the reporting of threatening interpretations: An experimental study. Journal of Anxiety Disorders, 23 (4). pp. 489-495. ISSN 0887-6185
Davey, Graham C. L. and Hurrell, Amy (2009) Does Disgust Facilitate Anxiety Sensitivity? An Experimental Study. International Journal of Cognitive Therapy, 2 (1). pp. 4-15. ISSN 1937-1209
Davey, Graham C L and Bond, Nicola (2006) Using controlled comparisons in disgust psychopathology research: the case of disgust, hypochondriasis and health anxiety. Journal of Behavior Therapy and Experimental Psychiatry, 37 (1). pp. 4-15. ISSN 0005-7916
Davey, Graham C L, Startup, Helen M, MacDonald, C Benie, Jenkins, Deborah and Patterson, Kate (2005) The use of "as many as can" versus "feel like continuing" stop rules during worrying. Cognitive Therapy and Research, 29 (2). pp. 155-169. ISSN 0147-5916
MacDonald, Benie and Davey, Graham C L (2005) Inflated responsibility and perseverative checking: The effect of negative mood. Journal of Abnormal Psychology, 114 (1). pp. 176-182. ISSN 0021-843X
Ayers, Susan (2005) Pain. In: Encyclopaedic Dictionary of Psychology. Hodder Arnold. ISBN 9780340812525
Ayers, Susan (2005) Stress. In: Encyclopaedic Dictionary of Psychology. Hodder Arnold. ISBN 9780340812525
Andrea, H, Beurskens, A J H M, Kant, I J, Davey, G C L, Field, A P and van Schayck, C P (2004) The relation between pathological worrying and fatigue in a working population. Journal of Psychosomatic Research, 57 (4). pp. 399-407. ISSN 0022-3999
Davey, Graham C L, Cavanagh, Kate and Lamb, Alice (2003) Differential aversive outcome expectancies for high- and low-predation fear-relevant animals. Journal of Behavior Therapy and Experimental Psychiatry, 34 (2). pp. 117-128. ISSN 0005-7916
Davey, Graham C L, Startup, Helen M, Zara, Ayten, MacDonald, C Benie and Field, Andy P (2003) The perseveration of checking thoughts and mood–as–input hypothesis. Journal of Behavior Therapy and Experimental Psychiatry, 34 (2). pp. 141-160. ISSN 0005-7916
Startup, H M and Davey, G C L (2003) Inflated responsibility and the use of stop rules for catastrophic worrying. Behaviour Research and Therapy, 41 (4). pp. 495-503. ISSN 0005-7967
Lescelles, Kristy R R, Field, Andy P and Davey, Graham C L (2003) Using foods as CSs and body shapes as UCSs: A putative role for associative learning in the development of eating disorders. Behavior Therapy, 34 (2). pp. 213-235. ISSN 0005-7894
Davey, Graham C L (2002) 'Nonspecific' rather than 'nonassociative' pathways to phobias: a commentary on Poulton and Menzies. Behaviour Research and Therapy, 40 (2). pp. 151-158. ISSN 0005-7967
Cavanagh, Kate and Davey, Graham C L (2001) The use of stimulus dimensions in judgement making in spider fearful and nonfearful individuals. Behaviour Research and Therapy, 39 (10). pp. 1199-1211. ISSN 0005-7967
Startup, Helen M and Davey, Graham C L (2001) Mood as input and catastrophic worrying. Journal of Abnormal Psychology, 110 (1). pp. 83-96. ISSN 0021-843X
Cavanagh, Kate and Davey, Graham C L (2001) The effect of mood and arousal on UCS expectancy biases. Journal of Behavior Therapy and Experimental Psychiatry, 32 (1). pp. 29-49. ISSN 0005-7916
Davey, Graham C L and Field, Andy P (2000) The "benefit" of Pavlovian conditioning - performance models, hidden costs, and innovation. Behavioral and Brain Sciences, 23 (2). pp. 253-254. ISSN 0140-525X
Cavanagh, Kate and Davey, Graham C L (2000) UCS expectancy biases in spider phobics: underestimation of aversive consequences following fear-irrelevant stimuli. Behaviour Research and Therapy, 38 (7). pp. 641-651. ISSN 0005-7967
Field, Andy P and Davey, Graham C L (1999) Reevaluating evaluative conditioning: A nonassociative explanation of conditioning effects in the visual evaluative conditioning paradigm. Journal of Experimental Psychology: Animal Behavior Processes, 25 (2). pp. 211-224. ISSN 0097-7403
Field, Andy P and Davey, Graham C L (1998) Evaluative Conditioning: Arti-fact or -fiction?—A Reply to Baeyens, De Houwer, Vansteenwegen, and Eelen (1998). Learning and Motivation, 29 (4). pp. 475-491. ISSN 0023-9690
Tuesday 10:00-11:00 (Office Hour)
Wednesday 10:00-11:00 (Office Hour)