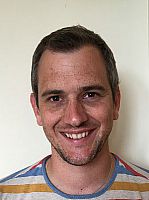 Mr
James Rowlands
Biography
I originally trained as a Social Worker before becoming an Independent Domestic Violence Advisor (IDVA). Prior to commencing my PhD research in 2018, I spent 14 years working in the domestic violence and abuse and wider Violence against Women and Girls (VAWG) sector in a variety of roles. Most recently I was the Strategic Commissioner for Domestic Violence and Abuse, Sexual Violence and VAWG at Brighton & Hove City Council and East Sussex County Council.
Qualifications
Current PhD candidate, Sociology, University of Sussex
2005-2006 MA in Social Work, Cardiff University
2003-2005 Diploma in Social Work (DipSW), Cardiff University
1998-2001 BA (Hons) Modern History, University of Oxford
Activities
Seminars and conferences
'Domestic Violence Homicide – a public health issue', Seminar, Brighton and Sussex Medical School (BSMS) (22nd November 2018).
'LGBT+ domestic abuse', Domestic Abuse Conference, Central Sussex Commissioning Alliance (15th March, 14th May and 30th May 2019).
'Illuminating the past to make the future safer? Exploring Domestic Homicide Reviews as a mechanism for change', PhD Symposium, Crime Research Centre, School of Law, Politics and Sociology (Sussex University) (21st May 2019).
'Domestic Homicide Reviews (DHRs) and Men: Emerging Learning', Taking Male Victims of Domestic Abuse Seriously Conference, Respect (11th June 2019).
'Domestic Homicide Reviews in England and Wales: Challenges and Opportunities', Seminar, Melbourne Research Alliance to End Violence against Women and their Children (The University of Melbourne) (20th August 2019)
'Illuminating the past to make the future safer?' Exploring the talk and text of Domestic Homicide Reviews', Seminar, Monash Gender and Family Violence Prevention Centre (Monash University) (22nd August 2019)
'Exploring the presence of children's voices in Domestic Homicide Reviews in England and Wales', CIRCY Seminar Series: How are children heard and not heard? (Sussex University) (30th October 2019)
Conference Organization
Co-chair: 'Recognise & Respond: Strengthening advocacy for LGBT+ survivors of domestic abuse', National Conference, Galop (9th May 2019).
Awards
In 2019 I was awarded a Churchill Fellowship, which will allow me to travel to Australia, Canada, New Zealand and the United States to investigate international approaches to domestic / family violence death reviews.
External
I am an Independent Chair of Domestic Homicide Reviews (DHRs).
I am a board member for Respect. Respect is the UK membership organisation for work with domestic violence perpetrators, male victims of domestic violence and young people's violence in close relationships.
I am a Fellow of the RSA.