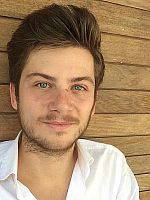 Mr
Nicolas Jonathan Fliess
Biography
Nicolas Fliess is a PhD student in Migration Studies at the University of Sussex based at the Global Studies Department. His thesis focusses on political cross-border activities of Latin American migrants and political parties in Spain, supervised by Prof. Michael Collyer and Prof. Paul Statham.
He holds a Master degree from the Autonomous University of Barcelona, Spain and obtained a Bachelor degree in Sociology from the University of Mannheim, Germany. During his studies he spend one semester at the Université de Bretagne Occidentale, Brest, France (2011/12).
Between Jan. 2018 and Feb. 2019 he was a research visiting fellow at the Autonomous University in Barcelona (UAB). Since March 2019 he works as a research assistant in the ERC funded MIGRADEMO project, coordindated by Prof. Eva Østergaard-Nielsen.
Role
PhD Candidate in Migration Studies, Global Studies Department.