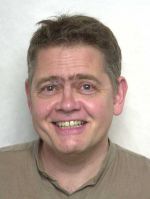 Prof
Nicholas Royle
Biography
Nicholas Royle has been Professor of English at the University of Sussex since 1999. He established the MA/PhD programme in Creative and Critical Writing in 2001 and is founding director of the Centre for Creative and Critical Thought.
Royle has previously taught at the University of Stirling, Scotland (1992-9), the University of Tampere, Finland (1987-92) and at the University of Oxford (1981-87).
He welcomes PhD applicants with interests in any of the following: Shakespeare; modern and contemporary literature; literary theory; Derrida (and/or deconstruction); Freud (and/or psychoanalysis); creative and critical writing.
Royle has supervised many doctoral projects, a number of which have later been published as scholarly monographs. Supervised PhDs include:
Simon Stevenson, A Critical and Clinical Reading of the Fiction of J.G. Ballard (2003)

Daniel Watt, The Future of the Fragment: Transformations of Writing in the Work of Blanchot, Beckett, Coetzee and Jabès (2003)

Peter Jackson, The Legacies of Knut Hamsun: A Literary and Cultural Study (2004)

Pauline Morgan, Elizabeth Bowen: A World of Ghosts (2004)

Lois Wheller, The Enchantment of Laughter: Comic Effect in Fiction and Critical Discourse (2004)

Jonathan Tiplady, Derrida and the Problem of Literature (2004)

Sarah Dillon, A Critical History of the Palimpsest in Modern Literature and Theory (2005)

Jennifer Cooke, 'But I Ain't Dead': Legacies of Plague from Defoe to Romero (2007)

Abigail Curtis, The Freud Effect: At the Limits of Psychoanalysis and Literature (2007)*

Susie Lingham, Imaging Emptiness: Reading the Unconscious from Nagarjuna to Derrida (2008)

Jennifer Huynh, 'Meanwhile...': A Study of Narrative Time and Simultaneity (2008)

Christopher Stokes, Coleridge and the Sublime: Language, Subjectivity, Aesthetics (2008)

James Theodosius, The Sophistry of Anxiety: A Study of Innocence and Repetition in Søren Kierkegaard and Micheal O'Siadhail (2008)

Alicia Meseguer, Looking-Glass Analysis: Reading Alice through the Portmanteau and the Virtual (2008)

Gwilym Jones, Shakespeare's Storms (2009)

Christoforos Diakoulakis, Jacques Derrida and the Necessity of Chance (2012)

Bethan Stevens, Lost Works of Art: A Critical and Creative Study of Reception and Restitution (2012)*

Chiara Alfano, Sounding Shakespeare: Acts of Reading in Cavell and Derrida (2012)

Wen-Shan Shieh, Literature in Masks: Katherine Mansfield, Eileen Chang and the Possibilities of Creative Writing (2013)*

Naomi Booth, Swoon: The Art of Sinking (2014)*

(* = Creative and Critical Writing PhD)
Nicholas Royle has published many critical books and essays, as well as a novel and short fiction. His critical works are:
Veering: A Theory of Literature (2011)

In Memory of Jacques Derrida (2009)

How to Read Shakespeare (2005, new edition 2014)

Jacques Derrida (2003)

The Uncanny (2003)

Deconstructions: A User's Guide (2000) (as editor)

E.M. Forster (1999)

After Derrida (1995)

Telepathy and Literature: Essays on the Reading Mind (1990)
In addition, Royle is co-author, with Andrew Bennett, of three books:
An Introduction to Literature, Criticism and Theory (Fifth edition, 2016)

This Thing Called Literature (2015)

Elizabeth Bowen and the Dissolution of the Novel: Still Lives (1995)
His first novel, Quilt, was published in 2010.
Royle is also an editor of the Oxford Literary Review, a journal with which he has been involved since the 1970s, and director of the app Quick Fictions.