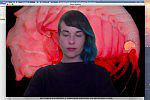 Dr
Kit Braybrooke
Biography
Greetings! I'm Dr. Kat Braybrooke, a social scientist & creative practitioner.🧞‍♀️ I typically operate at the intersections of feminist technoscience, cultural studies and critical design, and my research explores the politics of emergent digital cultures, with a focus on dynamics of access, power and agency. I've studied the critical implications of hacker collectives, makerspaces & free/open source cultures in Europe, Canada and China, and as co-director of the global design studio Wê & Üs, I advise public institutions on how to engage diverse communities through material participation (from digital making to co-design) that integrates social justice, intersectional, commoning and decolonial practices.
I'm currently working as Research Fellow on the CreaTures (Creative Practices for Transformational Futures) project and Visiting Researcher at the King's College London Dept of Digital Humanities, where we are examining the links between creative multispecies practices and socioecological transformation, and how cultural producers can co-design remotely accessible experiences with/for isolated and vulnerable publics. For my PhD with the University of Sussex Digital Humanities Lab, I conducted an ethnographic study of public experiences of power, access and agency at the UK's first spaces for digital making & learning in museums, working in collaboration with Tate Britain, Tate Modern, the British Museum & Wellcome Collection. In 2019, I was Visiting Scholar in human-environment relations at Humboldt-Universität zu Berlin IRI-THESys, where I examined how circular economy policy was articulated by makers in China as a delegate of the British Council. I have a MSc Digital Anthropology (Distinction) from University College London for "She-Hackers", an ethnographic study of the intersectional subjectivities of female hackers in free & open software.
To get in touch, you are welcome to say hi on Twitter, or email me k.braybrooke@sussex.ac.uk.
Selected talks

Paper presentation: Temporary techno-social gatherings?, Electronic Visual Arts (EVA), London
Panel discussant: 那些创造世界的人 | Those who 'make' the world, ALLAB, China
Guest lecture x 4: Critical making as... series, Kings College London
Panel presentation:Power geometries in new territories, AoIR, Estonia
Panel presentation: Who is the digital revolution for?, Brighton Digital Festival
Guest lecture: From theory to making, Royal College of Art
Panel presentation: Whose industrial revolution? 4S/EASST Barcelona
Talk: Two of many futures of making, Maker Assembly Northern Ireland
Guest lecture: Open source in the gallery, University of the Arts London
Panel presentation: From mechanical arts to making, SHOT Singapore
Guest lecture: Hacking the gallery, University of Victoria Canada
Roundtable: Digital/ physical spaces, SPRU, University of Sussex
Role
Research Fellow, CreaTures, Dept of Engineering & Design | University of Sussex | 2020-current
Doctoral Researcher, Sussex Humanities Lab Scholarship | University of Sussex | 2015-2019
Visiting Lecturer (Course Convener), RCA | Design Products | Food + Code | 2015-2017
Researcher in Residence, Digital Studio | Tate Britain | 2016-2017
Qualifications
2015-2019: PhD Media and Cultural Studies (In Progress), University of Sussex, UK.
2010-2011: MSc Digital Anthropology (Distinction), University College London, UK.
2008-2009: Next Up Leadership Fellow, Canadian Centre for Policy Alternatives, Canada.
2004-2009: BA Political Science, University of British Columbia, Canada.
2005-2007: AA Peace and Conflict Studies, Langara College, Canada.