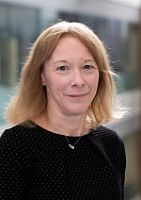 Ms
Susan Smith
Role
Susan Smith is a Teaching Fellow at the University of Sussex tutoring and lecturing on undergraduate and postgraduate modules. She runs the Sussex Study Experience in Business which aims to widen participation at university across society through giving school students an extended insight through short programme. She is also deputy Director of Teaching and Learning and Deputy Director on the Accounting and Finance BSc Course.
She is a Fellow of the Institute of Chartered Accountants in England and Wales with a LLB in Law from The University of Edinburgh. Susan is an elected member of the ICAEW Council representing the South East and member of the ICAEW Ethical Standards Committee placing her at the forefront of strategic decisions within the profession.
Additionally, Susan is a director of the Chartered Accountants Trustees Limited, which manages the ICAEW charitable trusts which span a variety of areas of educational activity including providing bursaries and funding research. She is also a member of the ICAEW Academia and Education Community Steering Board.
From 2016-2018 she was President of the ICAEW South East, an area with over 9,000 members working across practice, business, public sector and the third sector.

Susan is co-chair of the BAFA South Eastern Area Group and member of the BAFA Executive Committee. She has acted as a reviewer for the Journal of Applied Accounting Research and Accounting Education Journal.