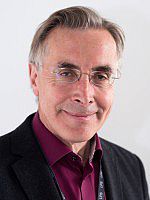 Biography
Professor Richard Vogler has taught comparative criminal justice, criminal law and criminology at the University of Sussex since 1988. He is currently Director of Postgraduate Law Courses in the School of Law, Politics and Sociology.
Having qualified as a Solicitor he worked as a defence advocate in England for a number of years before taking his M.Phil and Ph.D. at the Universityof Cambridge in 1984. He was a specialist adviser on comparative criminal justice for the British Institute for International and Comparative Law/ Justice Committee on Criminal Procedure chaired by Lord Phillips and the Legal Action/Justice Committee on Lord Justice Auld's Report as well as the Max Planck Project on Latin American Policing in 2003.
In 2005 he published his "World View of Criminal Procedure" and in 2008 "Criminal Procedure inEurope" with Barbara Huber. He has also advised the governments of Ukraine,Georgiaand Kyrgzstan,Azerbeijan,MalawiandChinaon criminal justice reform, serving on the Government Criminal Procedure Code drafting committees in the first three cases. He has presented OSCE (Organisation for Security and Co-operation in Europe) summer schools on criminal justice reform for Parliamentarians, senior Judiciary, Deputies and Procuracy in Kazakhstan (2007), Kyrgyzstan (2009) and Tajikistan (2010) as well as for the Georgian Constitutional CourtinBatumi (2008, 2010 and 2011). He helped develop The American Bar Association Toolkit on Detention Procedures (2009). He was appointed Criminal Justice Assessor for the Council of Europe for Georgia (2007) andUkraine(2009) and worked extensively as a Visiting Expert for the US Department of Justice's Rule of Law Program in Eastern Europe and Eurasia (2004-2011). In 2008 he was awarded the Medal of Honour by the RepublicofUkraine's Department of Justice for work on criminal justice reform with the Committee on Strengthening Democracy and the Rule of Law.
Role
Professor of Comparative Criminal Law and Criminal Justice
Richard Vogler's main research interests are in the area of criminal justice reform. He has published detailed accounts of criminal justice practice in France, Spain and Germany (1988 & 1998), in European more generally in Comparative Criminal Procedure (1996 with Huber and Hatchard) and Criminal Procedure in Europe (2008 with Barbara Huber), as well as a study of Latin American policing in La Policia y el Estado de Derecho en America Latina (2003 with Ambos & Colomar). In 2005 he completed a major analytical account of global criminal justice reform entitled A World View of Criminal Justice. His published articles have been translated into German, Portuguese, Spanish and French. He has twice held Fellowships at the Max Planck Institute in Freiburg.
Undergraduate - Criminology, Criminal Law, Legal Method and Legal Skills.
Postgraduate - Advanced Research for LLM Students, Approaches to International Criminal Law, Nature and Institutions of International Criminal Law, Understanding Criminal Law and Criminal Justice, Issues in Criminal Law and Criminal Justice, Comparative Criminal Justice Systems, International and Transnational Offending.
Student Consultation
My Office Hours in AB2 are normally from 11.00 to 12.00 on Mondays and Thursdays.
If you want to see me, please sign up on the list posted on my door.