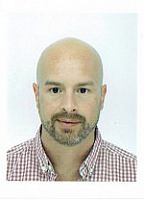 Mr
Paul Shuttleworth
Biography
I have worked in social care for over 20 years and practised as a children and families social worker for 9 years having obtained a Masters in Social Work from Edinburgh University in 2008. My SeNSS funded PhD research is a collaborative study supported by CoramBAAF and Grandparents Plus, which explores the views of children that are in kinship care placements. I started my 1+3 PhD journey in 2016, and completed a MSC Social Science Methods in 2017.
Role
I am a doctoral research student in the School of Education and Social Work.
Current thesis title "What matters to children in living in kinship care"
Qualifications
I obtained a degree in Psychology and Drama & Theatre Studies in 1998. As well as obtaining a MA in Social Work, in 2008, I completed an Introduction to Childcare & Protection course from Dundee University. In March 2011, I completed the Post Qualifying Consolidation Course, and a PG Cert in Effective Practice and also a Practice Educator Course in 2015. I obtained a MSc in Social Science Research Methods in 2017.