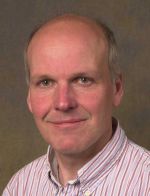 Prof
John Carroll
Biography
I have bachelors and doctoral degrees in Computer Science from the University of Cambridge. I moved to Sussex in 1996 funded by an EPSRC Advanced Research Fellowship, and became a permanent member of staff in 2001.
Role
I am Professor of Computational Linguistics, and a member of the Data Science Research Group in the Department of Informatics.
Community and Business
I have led many commercial consultancies, advising on techniques for the extraction of information from natural language text. I am co-founder and co-director of a spin-out company, iLexIR, which has commercialised some of my research and specialises in the areas of text mining, document classification, and search applications.
Outside Interests
Outside work, I sing, play the viola, mountain bike, and am a keen cross-country runner. In recent years I have walked the Pennine Way and the Offa's Dyke Path, and each year I run in the Beachy Head Marathon over the South Downs.