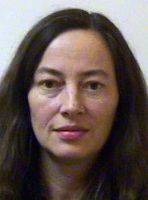 Biography
Lindsay Smith studied English and Fine Art at the University of Wales (Aberystwyth) and completed a PhD entitled 'The Enigma of Visibility in Ruskin, Morris and the Pre-Raphaelites under the supervision of Professor Isobel Armstong at the University of Southampton. Before her appointmant at Sussex she taught at the Univerity of Southampton and at Rutgers University, New Jersey. From the first an inter-disciplinary scholar with a keen interest in practice (especially painting and photography) she continues to produce work that enages those difficult and hesitant spaces between established disciplines.
Victorian literature, (especially poetry); 19th century non-fictional prose; painting and photography; visual perception the 19th century; photography theory.
I have supervised a large number of D.Phil theses to successful completion and many of my students have gone on to successful academic careers. I welcome enquiries and applications from potential research students in all aspects of 19th century literature, photography and the visual arts and especially those that cut across established disciplines.
Smith, Lindsay (2013) Shopping in St Petersburg: Lewis Carroll's photographs and icons. Art History, 36 (5). pp. 968-993. ISSN 1467-8365
Smith, Lindsay (2013) Roger Fenton's Nature Morte: the pull of sculpture. History of Photography, 37 (4). pp. 397-411. ISSN 0308-7298
Smith, Lindsay (2013) Pre-Raphaelitism: poetry and painting. Writers and their work . Northcote House, Tavistock. ISBN 9780746308066
Smith , Lindsay (2013) To the grave and back: D. G. Rossetti's aesthetic of resurrection. Textual Practice. ISSN 0950-236X (In Press)
Smith, Lindsay (2012) Photographic simulation and nineteenth-century expression. Criticism: A Quarterly for Literature and the Arts, 54 (1). pp. 167-174. ISSN 0011-1589
Smith, Lindsay (2010) The wont of photography, or the pleasure of mimesis. In: Illustrations, optics and objects in nineteenth-century literary and visual cultures. Palgrave Studies in Nineteenth-Century Writing and Culture . Palgrave Macmillan, pp. 65-86. ISBN 9780230221970
Boxall, Peter, Hadfield, Andrew, Smith, Lindsay and Surprenant, Celine (2007) Preface. Year's Work in Critical and Cultural Theory, 15 (1). xi. ISSN 1077-4254