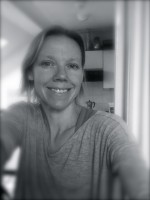 Prof
Caroline Bassett
Post:
Professor of Media and Communications (Media and Film, Centre for Material Digital Culture)
Other posts:
Co-Director (Centre for Material Digital Culture)
Senior Lecturer in Media and Film Studies (Sussex Centre for the Visual)
Location:
SILVERSTONE SB 301
Email:
C.Bassett@sussex.ac.uk

Telephone numbers
Internal:
2517
UK:
01273 872517
International:
+44 1273 872517

Research expertise:
download vCarddownload vCard to your mobile
Biography
First degree in English (UCL), Masters in Media and Cultural Studies (Sussex), Doctorate in Digital Media (Sussex).
Faculty at Sussex
visiting research positions at
George Mason University [Leverhulme-funded])
McGill University, as a visiting scholar at IGSF.
Role
Professor of Media and Communications
and
Director of Research and Knowledge Exchange, School of Media, Film and Music, University of Sussex.
Co-Director of the Centre for Material Digital Culture [CMDC], University of Sussex.
Convenor MA module: New Developments in Digital Media (MFM)
Community and Business
Caroline Bassett is Co-Investigator - and currently temporary Lead, in the Communities and Cultures Network Plus project, funded by the EPSRC as part of the Digital Transformation programme.
The Digital Economy 'Communities and Culture' Network+ (CCNetwork+) facilitates research, knowledge exchange and innovative connections in one of four challenge areas identified by the EPSRC. It connects up existing research, innovation and engagement and plans and enables future research through funding opportunities, placements, workshops and events.
http://www.communitiesandculture.org/
For network matters involving adminstration please contact Rosie Wilkinson at Leeds Rosemary Wilkinson <R.H.Wilkinson@leeds.ac.uk>