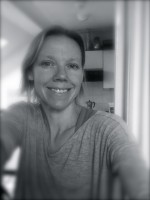 Post:
Professor of Media and Communications (Media and Film, Centre for Material Digital Culture)
Other posts:
Co-Director (Centre for Material Digital Culture)
Director of Research & Knowledge Exchange (School of Media, Film and Music)
Director of Research and Knowledge Exchange (School of Media, Film and Music)
Senior Lecturer in Media and Film Studies (The Centre for Visual Fields)
Location:
Silverstone Sb 200
Email:
C.Bassett@sussex.ac.uk

Telephone numbers
Internal:
2517
UK:
01273 872517
International:
+44 1273 872517

Research expertise:
download vCarddownload vCard to your mobile
Biography
First degree in English (UCL), Masters in Media and Cultural Studies (Sussex), Doctorate in Digital Media (Sussex).
Faculty at Sussex
visiting research positions at
George Mason University [Leverhulme-funded])
McGill University, as a visiting scholar at IGSF.
Role
Professor of Media and Communications
and
Director of Research and Knowledge Exchange, School of Media, Film and Music, University of Sussex.
Co-Director of the Centre for Material Digital Culture [CMDC], University of Sussex.
Convenor MA module: New Developments in Digital Media (MFM)
Community and Business
Caroline Bassett is Co-Investigator - and currently temporary Lead, in the Communities and Cultures Network Plus project, funded by the EPSRC as part of the Digital Transformation programme.
The Digital Economy 'Communities and Culture' Network+ (CCNetwork+) facilitates research, knowledge exchange and innovative connections in one of four challenge areas identified by the EPSRC. It connects up existing research, innovation and engagement and plans and enables future research through funding opportunities, placements, workshops and events.
http://www.communitiesandculture.org/
For network matters involving adminstration please contact Rosie Wilkinson at Leeds Rosemary Wilkinson <R.H.Wilkinson@leeds.ac.uk>
Research is centred on investigating, and critically analysing the relationship between communication technologies, cultures and societies.
Recent publications include work on digital transformation, mobile and pervasive media, gender and technology, medium theory, digital humanities, science fiction, imagination and innovation, sound and silence. Current work is exploring anti-computing. See e.g.
recent work on silence, noise and social media:
http://www.firstmonday.org/htbin/cgiwrap/bin/ojs/index.php/fm/article/view/4617/3420
and/or:
http://networkcultures.org/wpmu/portal/publication/unlike-us-reader-social-media-monopolies-and-their-alternatives/
Research Projects and Networks:
Co-Investigator for CCN+, an EPSRC funded communities and cultures network exploring digital transformation. See http://www.communitiesandculture.org/
Steering committee for Susnet, a feminist network exploring sustainability.
Editorial Board member for ReFrame: a digital publishing platform.
See http://reframe.sussex.ac.uk/
Recently completed research projects:
See our NESTA Working Paper on Science Fiction and Innovation
Download it here:
http://www.guardian.co.uk/science/political-science/2013/mar/28/science-policy
or you can find it on the NESTA web site.
See some
Doctoral Students:
Berry, Trine B
Chae, Suk (Jin)
Chevalier, Cecile
Cutileiro Cerqueira Correia, Maria L
Kant, Tanya
McConnell, Paul W
Nelson, Jodi
Pearce, Russell
Withers, Emma J
Thomas, Catherine E
Tang, Hai
Potential New Students:
Proposals for supervision in the field of digital media and critical theory could include projects in the fields of mobility and media, gender and technology, narrative transformations, digital publics, digital humanities and digital research methods welcomed.
Bassett, Caroline (2012) Canonicalism and the computational turn. In: Understanding digital humanities. Palgrave Macmillan, Basingstoke ; New York, pp. 105-126. ISBN 9780230292642
Bassett, Caroline (2011) Twittering machines: antinoise and other tricks of the ear. Differences, 22 (2-3). pp. 276-299. ISSN 1040-7391
Bassett, Caroline (2010) Digital media. Year's Work in Critical and Cultural Theory, 18 (1). pp. 138-154. ISSN 1077-4254
Bassett, Caroline (2010) Impossible, Admirable, Androgyne: Firestone, Technology, and Utopia. In: Further adventures of the dialectic of sex. Palgrave, London. ISBN 9780230100299
Bassett, Caroline (2009) With a little help from her (new) friends. In: Proud to be flesh: A Mute magazine anthology of cultural politics after the net. MUTE, London, pp. 131-136. ISBN 9781906496289
Bassett, Caroline (2009) The media studies: a reader. Edinburgh University Press, Edinburgh. ISBN 9780748637843
Bassett, Caroline (2009) To compute the meaning of words: the digital economy. In: Winchester School of Art research anthology: 26 responses to 5 essays. Unset, pp. 51-54. ISBN 9781873451618
Bassett, Caroline (2009) Up the garden path: or how to get smart in public. Second Nature, International Journal of Creative Media, 1 (2). pp. 42-63.
Bassett, Caroline (2008) New maps for old?: The cultural stakes of 2.0. Fibreculture Journal, 13. ISSN 1449-1443
Bassett, Caroline (2007) Of distance and closeness: the work of Roger Silverstone. New Media and Society, 9 (1). pp. 42-48. ISSN 1461-4448
Bassett, Caroline (2007) The arc and the machine: narrative and new media. Manchester University Press, Manchester. ISBN 9780719073427
Bassett, Caroline (2006) Abcderius entries: yuck factor, remote sensing, identity theft. In: Sensorium: embodied experience, technology and contemporary art. MIT Press., Cambridge, Mass.. ISBN 9780262101172
Bassett, Caroline (2006) Cultural studies and new media. In: New cultural studies: adventures in theory. Edinburgh University Press, Edinburgh, pp. 220-237. ISBN 9780748622092
Bassett, Caroline (2005) Anti-narrative: games, blogs and other non-linear forms. In: CP3 Film Education.
Bassett, Caroline (2005) Life; here, after meaning: review essay of 'Network culture, politics for an information age', by Tiziana Terranova. Soundings (5). ISSN 1362-6620
Bassett, Caroline (2005) 'Hoeveel bewegingen?' Mobiele telefonie en transformaties binnen de stedelijke ruimte. Open: cahier over kunst en het publieke domein (9). pp. 38-47. ISSN 1570-4181
Bassett, Caroline (2003) How many movements? In: Auditory culture reader. Berg, Oxford, pp. 343-354. ISBN 9781859736180
Bassett, Caroline (2002) Self, same, cyborg? In: Technics of cyber<>feminism <mode=message>. Thealit Frauen.Kultur.Labor, Bremen, Germany, pp. 45-64. ISBN 9783930924035
Bassett, Caroline (2002) Stretching before and after. Filozofski Vestnik, 23 (2). pp. 43-63. ISSN 0353-4510
Karl, I, Bassett, Caroline, Hartmann, M and Hills, M (2001) In the company of strangers: mobile phones and the conception of space. In: Technospaces: Inside the New Media. Critical Research in Material Culture . Continuum, pp. 205-223. ISBN 9780826450036
Bassett, Caroline (2000) Cyberspace and virtual reality. In: Routledge international encyclopedia of women. Routledge, New York, 283 - 286. ISBN 9780415920889
Bassett, Caroline and Wilbert, Chris (1999) Where you want to go today (like it or not): leisure practices in cyberspace. In: Leisure/tourism geographies: practices and geographical knowledge. Critical geographies (3). Routledge, 181 - 195. ISBN 9780415181099
Bassett, Caroline (1999) The sweet hereafter. In: New media culture in Europe. Uitgeverij de Balie and The Virtual Platform, Amsterdam, pp. 53-55. ISBN 9789066172289
Bassett, Caroline (1999) A manifesto against manifestos. In: Next Cyberfeminist International, March 8-13th 1999, Rotterdam .