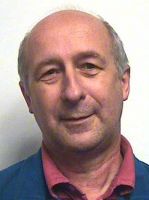 Prof
Alex Faulkner
Biography
MA (Hons) Sociology, University of Ednburgh; PhD Sociology/Medicine, University of Ednburgh
Alex Faulkner joined the University of Sussex in 2012 from the Department of Political Economy, King's College London. He is a sociologist specialising in biomedicine and biomedical technology, and previously worked in the UK's national Health Technology Assessment programme. His research encompasses the governance of medical technology innovation especially in UK and EU regulatory contexts, issues of cancer detection and screening, and adoption of technologies into healthcare systems. His current research includes an ESRC-funded project on valuation and regulation of innovative medical technologies that modify the human body, including gene editing, IPS cells, and 3D bioprinting regenerative medicine and tissue engineered products; the valuation of regenerative medicine (ESRC); the relationships between biomedical technologies and elite sport, ethical issues and public views (ESRC); and the politics of Lyme disease testing in the UK.
Enquiries about potential PhD topics are welcome.
Role
Professor of the Sociology of Biomedicine & Healthcare Policy, Centre for Global Health Policy
Community and Business
Recent grants:
2017-2020. Co-Investigator ESRC grant 'Biomodifying Technologies: Organisational & Regulatory Implications for the Translation & Valuation of Health Research' with Oxford University and University of York. £611k (ESRC Contribution) https://www.biomodtech.com/
2018-2021. Co-Investigator Leverhulme grant 'Biomodifying Technologies: governing converging research in the life sciences', with Oxford University and University of York, £340k.
2013-2016. Principal Investigator on ESRC research grant 'Emerging intersections of biomedicine and elite sport: institutions, practices and ethics' (ESRC, £440,000)
2014-2017. Co-Investigator ESRC research grant ' Regenerative medicine and its development and implementation: an analysis of emergent value systems and health service readiness' (£1,547,370; collaboration with universitites of York, Edinburgh and Birmingham.
2012-2015. Co-Investigator with Kings's College London on ESRC funded research 'State strategies of governance in global biomedical innovation: The impact of China and India' (£590,000, 2012-2015).
2011-2014. Principal investigator funded by National Institute of Health Research on Pathways to Adoption of Technologies in Healthcare (PATH)(£470,000, 2009-2012).
National Committees:
I recently served on the UK NICE's Medical Technologies Advisory Committee, and 2013-14 was Expert Advisor to a Wales Assembly Government inquiry into access to medical technology.