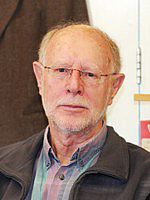 Dr
David Robinson
Biography
Biography
David Robinson graduated from the University of London in 1967 and moved to Sussex in 1970 after 3 years as a post-graduate Tutor at Kings College, London.
He is currently Reader in Physical Geography.
He has spent short periods as a visiting lecturer at the Universities of Zambia and Sierra Leone.
From 1993-99 he was Dean of the School of African and Asian Studies and is currently the University Director of Academic Programmes
He was Treasurer and an Executive Committee member of the British Society for Geomorphology 2006-2011
Role
Reader in Physical Geography, School of Global Studies.