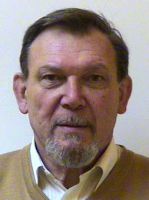 Prof
Martin Bell
Biography
I was originally trained as a historian and economist, and joined SPRU in 1968, working originally on technical change and its implications for skills in the UK engineering industry. An opportunity to lead a project in Thailand in the early 1970s led to my subsequent career in research, teaching and policy consultancy concerned with technology and industrialisation - mainly in Asia and Latin America. My research has centred on four interconnected sets of policy and management issues:
technological learning and the accumulation of technological capabilities in firms;
international technology transfer and its role in strengthening capabilities;
knowledge networks and innovation systems;
foreign direct investment and its interaction with learning and innovation in host economies.
I have undertaken numerous consultancy and advisory projects for international agencies and national governments. The former have included the World Bank, The European Commission, The US National Academy of Sciences, The International Development Research Centre of Canada, UNIDO, UNCTAD and the OECD. The latter have included Brazil, Indonesia, Malaysia, South Africa and Thailand.
I have contributed extensively to SPRU MSc and DPhil teaching, and was the SPRU Director of Graduate Studies from 1997 to 2003.
Role
I formally retired from employment in the University in 2004, but remain actively involved in teaching, research and consultancy. I am also an Editor of the journal Research Policy. Current research projects include the following.
I am co-editor and contributing author in a book project on technological learning in industrial enterprises in emerging economies, as part of the 'Catch Up' project organised by Professor Richard Nelson. The co-editors are John Cantwell (Rutgers Business School) and Edward Amann (University of Manchester), and contributions will be made covering Korea, Taiwan, India, Brazil and Argentina.
I am undertaking a study for the International Development Research Centre of Canada that will scope out future directions for IDRC-funded research on the interaction between multinational enterprises and national innovation systems in Latin America.