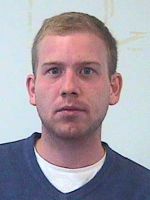 Mr
Samuel Power
Biography
Sam is an Associate Tutor in the Department of Politics at the University of Sussex. He completed a PhD in Politics at the University of Sussex. His thesis examined whether certain types corruption are prevalent in different types of party funding regime (i.e. those that are predominantly privately financed and those that are predominantly state financed). Drawing on evidence from a comparison of Great Britain and Denmark, he argues that the level of state subsidy is, in fact, unrelated to the type of corruption that we find, perceived or otherwise. Thus, if subsidies are to be introduced or sustained they must be done so for other reasons – they are not a cure for corruption, or importantly, perceived corruption.
Alongside his role at Sussex, Sam is a Research Associate in Party Membership and Engagement at the Sir Bernard Crick Centre for the Public Understanding of Politics, University of Sheffield.
Sam has provided expert interview and commentary to a number of media outlets including the BBC, Financial Times and Vice.
EDUCATION
PhD in Politics. SCSC. School of Law, Politics and Sociology. University of Sussex (2014-2018)
Visiting Researcher. Center for the Study of Democracy. University of California, Irvine. (2016)
Visiting Researcher. Department of Political Science. University of Copenhagen (2015)
MSc Social Research Methods. University of Sussex (2013-2014). DISTINCTION
MA Corruption and Governance. University of Sussex (2012-2013). DISTINCTION. Thesis 'Party Funding Regimes and Corruption; The UK in Comparative Context' given the inaugural SCSC Award for Outstanding Corruption Analysis.
BA Contemporary History and Politics. University of Sussex (2007-2010). 2:1
Associate Fellow of The Higher Education Academy
PUBLICATIONS
Books
Dávid-Barrett, E. and Power, S. (forthcoming), Lobbying for Influence and Contracts: Corruption Risks and Regulatory Solutions, (Basingstoke: Palgrave MacMillan)
Publications in peer-reviewed journals
Power, S. (2017), "The British party funding regime at a critical juncture? Applying new institutional analysis", Politics, 37(2): 134-150.
Chapters in edited volumes
Power, S. (2016), "What do you do when the voters are wrong? Party funding reform", in Cowley, P. and Ford R. (eds.), More Sex, Lies and the Ballot Box: Another 50 things you need to know about elections (London: Biteback)
Power, S. (forthcoming), 'Analysing corruption: a political science perspective', in Seabrook, J. (ed.), Corruption, Sociology and the Law, (Abingdon: Routledge).

Book reviews
Power, S. (2017), "Robert G. Boatright (ed.): The Deregulatory Moment? A Comparative Perspective on Changing Campaign Finance Laws", Political Studies Review, 15(1): 111-112
Power, S. (2016), "Timothy K Kuhner: Capitalism v. Democracy: Money in Politics and the Free Market Constitution", Party Politics, 22(6): 852-853
Power, S. (2015), "Iain McMenamin: If money talks what does it say? Corruption and business financing of political parties", Party Politics, 21(1): 161-162
Research papers
Power, S. (2014), "New institutional explanations of party funding regime change: a consolidated approach", Euroscope, 56: 26-28
Blogs
Power, S. (2018), "Brexit campaigners fined: what rules did they break and does it make the vote invalid?", The Conversation

Power, S. and Dommett, K. (2018), "Labour Live is exactly what political parties should be doing", LabourList
Power, S. and Dommett, K. (2018), "How the SNP just gained 5,000 new members - and how other parties can do the same", New Statesman
Power, S. (2018), "Russian influence in the Brexit vote? We don't really know how to deal with that", The Conversation
Power, S. (2018), "British election spending laws explained - and why they need updating", The Conversation
Power, S. (2017), "Q+A: why is Vote Leave under investigation for its Brexit spending", The Conversation
Power, S. (2017) "Is it time to rethink party funding?", Political Studies Association: Political Insight
Power, S. (2017) "No charges in Conservative party election spending affair – here's why", The Conversation
Power, S. (2017) "Q+A: how the Conservatives landed a £70,000 fine after an expenses scandal", The Conversation
Power, S. (2017) "Living the Legislature: Teaching Congressional politics through simulation", Political Studies Association: Political Insight
Power, S. (2017) "The funding of politics in Great Britain - an issue transformed", LSE: British Politics and Policy
Power, S. (2016) "Kate Bush, Theresa May and the trouble with political partisanship", The Conversation
Power, S. (2016) "Why a World Series win for Cleveland tonight could help tip a swing state to Hillary Clinton", LSE: United States Politics and Policy
Power, S. (2016) "Big money, politics and public opinion; a difficult mixture", Sussex Centre for the Study of Corruption
Power, S. (2016) "How British party finance might have changed for good", Politics
Power, S. (2016) "Huge rise in membership figures show Corbyn's strength", The Conversation
Power, S. (2016) "We hold these truths to be self evident": common misperceptions about money in US politics, Politics@Sussex
Power, S. (2016) "Explained: The Conservative election expenses saga", New Statesman
Power, S. (2016) "The Conservative election expenses saga explained", The Conversation
Power, S. (2016) "The London Anti-Corruption Summit: one good day is not enough", LSE: European Politics and Policy
Power, S. (2015) "What are the benfits of campaign finance reform?", The Washington Post
Power, S. (2015) "Of nuclear zombie blasters and party funding", Sussex Centre for the Study of Corruption
Power, S. (2015), "Party funding in Britain has been changed by the 'Joyce Affair' forever and so might our understanding of how reform occurs", Democratic Audit
Power, S. (2015), "A golden moment for political funding reform could be about to slip by", The Conversation
Power, S. (2015), "Why using public opinion to reform party funding is a bad idea", The Conversation
Power, S. (2015), "Political Parties, Public Funding and Unintended Consequences", Sussex Centre for the Study of Corruption
Power, S. (2015), "Cleaning up Westminster, a bitter (but necessary) pill to swallow", The All-Party Parliamentary Group on Anti-Corruption
Power, S. (2014), "Could state funding help fix Britain's flailing political parties?", The Conversation
Power, S. (2014), "The financing of politics - corrupt, whichever way you look at it?", Political Studies Association: Political Insight
Power, S. (2014), "The funding of politics and the challenge of tackling corruption", Sussex Centre for the Study of Corruption
Conference papers and presentations
Writing for non-academic audiences and building an online presence, Law, Politics and Sociology Postgraduate Away Day, The American Express Community Stadium, Brighton, 5 July 2017
The role of money in 2017: contexts and considerations, GE 2017 Roundtable, University of Sussex, Brighton, 24 May 2017
Party finance in Great Britain: Elite responses to public perceptions of corruption, Political Studies Association Annual International Conference, Glasgow, 11 April 2017
Elite responses to public perceptions of corruption in party finance: the irresponsible party model, International Workshop on The Responsible Party Model in Times of Dealignment, KU Leuven, 20 December 2016
Party funding regimes and corruption: contexts and considerations, 12th Annual California Graduate Student Conference, University of California, Irvine, 7 May 2016
Party funding and corruption in Great Britain and Denmark: contexts and considerations, 23rd International Coference of Europeanists, Philadelphia, 16 April 2016
Party funding and corruption in Great Britain and Denmark: contexts and considerations, Midwest Political Science Association Annual Conference, Chicago, 7 April 2016
Party funding and corruption in Great Britain and Denmark: contexts and considerations, Political Studies Association Annual International Conference, Brighton, 22 March 2016
'The exogenous left-hook'? Eric Joyce, Falkirk and the implications for institutional explanations of party funding reform, Elections, Public Opinion and Parties Conference, Cardiff University, 11 September 2015
Party Funding Regimes and Corruption: Linkages, Relationships and Trends, presented at Money Laundering, Illicit Finance and Corruption conference, University of Basel, 28 April 2015
Party Funding Regimes and Corruption: Linkages, Relationships and Trends, presented at the Sixth Düsseldorf Graduate Conference on Party Research, 7 February 2015
WORK EXPERIENCE
2012-2013: Academic Researcher for Nick Kochan
2011: Consultant for the Electoral Reform Society
2010-2011: Brighton Manager of Yes To Fairer Votes Campaign
Role
Associate Tutor in Politics