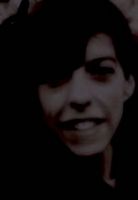 Biography
I encountered philosophy early on, as a mouldy copy of Aristotle's On memory and reminiscence, which I found intriguing. My formal philosophical education took place much later at the University of Essex and at the Institut Catholique in Paris. My interests were decisively shaped by my encounter with classical German philosophy, Kant and Hegel in particular. I was awarded a PhD from the University of Essex for a thesis on the relation between transcendental and absolute idealism. My current research is on moral, metaphysical and psychological issues concerning agency.
See too my academia.edu page: http://sussex.academia.edu/KaterinaDeligiorgi
and my PhilPapers page: http://philpapers.org/s/Katerina%20Deligiorgi
Finally, here is an interview for 3am magazine http://www.3ammagazine.com/3am/our-complex-difficult-fragile-enlightenments/
Role
Graduate convenor for Philosophy including SPT and Literature and Philosophy.
The MA in Literature and Philosophy is supported by research activities hosted in the Centre for Literature and Philosophy; see http://www.sussex.ac.uk/clp
Information on the course can be found at http://www.sussex.ac.uk/clp/teaching
The MA in Social and Political Thought is supported by research activities hosted in the Centre for Social and Political Thought; see http://www.sussex.ac.uk/cspt/index.php
Community and Business
Together with colleagues from Law, Politics, and Sociology, I am in the process of setting up a Centre for Ethics and Public Policy with the aim to forge links with other organisations and institutions (non-HEIs).
I am editor of the Hegel Bulletin a leading journal for research in Hegel and German Idealism, http://journals.cambridge.org/action/displayJournal?jid=HGL
I am interested in how reason and value interconnect and the ways in which they shape our lives. Kant and Hegel are central points of reference for my work, but I also engage closely with a range of positions in contemporary philosophy.
My first book, Kant and the Culture of Enlightenment (SUNY 2005), presents an argument for the contemporary relevance and intrinsic vulnerability of Kant's conception of public reason. Understood as a model for autonomous thinking that stipulates actual engagement with others, public reasoning forms the basis for a distinctive defense of freedom of spech. The book was widely reviewed, most recently in Kant-Studien 1:101 (2010), by R. Ziegler pp.115-18.
The Scope of Autonomy: Kant and the Morality of Freedom (OUP 2012) offers a new theory of autonomy as a moral concept that is Kantian in orientation but which provides a new way of addressing recent debates on agency, morality, and practical reasoning. An author-meets-critics session, organised by the Society for German Idealism, was held at the Pacific APA in April 2012. The book has already been widely reviewed, including in Kantian Review (Susan Meld Shell), Australasian Journal of Philosophy (Anne Margaret Baxley), Journal for the History of Philosophy (Matthew McAndrew), British Journal for the History of Philosophy (Robert Louden).
I am currently working on a Kantian theory of agent-causation. Other interests include normativity, the explanation of action and of behaviour, morality and idenitity, judgments of value and their justification, pluralism and absolutism. I also work on aesthetics and the philosophy of literature.
I offer supervision in the areas of my research in the philosophy of Kant and of Hegel and in the legacy of German Idealism.
Autumn 2013:
UG: Reading Philosophy
UG: Kant
MA: Explorations in Philosophy and in Literature
MA: Philosophical Topics
Spring 2014:
UG: Figures in Social and Political Philosophy: Hegel
Thursday 12:00-14:00 (Spring Term)