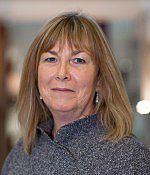 Mrs
Merrill Jones
Role
School Manager.
Within this role I work with the School Management team and Head of School in developing and implementing the School's operational plans and strategy. This involves determing the key priorities and objectives for the School based on its strategies and objectives for teaching, research and external engagement. I monitor and review associated budgets and am on the School Executive Finance Group. My work involves identifying organisational issues that constrain delivery and recommend improvements. I work on school wide initiatives and projects in support of members of the School Management Team. Along with the Head of School I have oversight of the School risk register, its review and updating. I am required to have an understanding of University policies and governance and to ensure that the School remains compliant. I am involved with annual planning and budget setting.
I collaborate with colleagues in external networks such as the Chartered Association of Business Schools and the Association of University Administrators to learn and share around a range of areas of good practice.
I work closely with the School Administrator whose role is operationally focussed. We manage the professional services staff and resources. We have a Professional Services Senior Managment Team that meets on a monthly basis to discuss issues across the Professional Services staff within the School and more broadly across the University and we raise issues and report to the School Management Team.
School Administrator
As School Administrator, I work closely with the Deputy Head of School on the operational activities within the School. I have oversight of the building and resources. I work closely with colleagues in the professional service teams to ensure that the School is able to deliver its teaching and research. I liaise with colleagues within the central professional services teams to deliver improvements to the service we provide to improve the student experience.