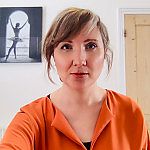 Prof
Alison Phipps
Biography
I have a BA in politics/modern history and an MA in political theory from the University of Manchester, and a PhD in the sociology of education from the University of Cambridge. I have previously lectured at the universities of Cambridge and Brighton, and have been at Sussex since October 2005. I was Chair of the Feminist and Women's Studies Association UK and Ireland, 2009-2012. You can visit my blog at https://genderate.wordpress.com/.
Role
I am Professor of Gender Studies, one of the university's most important interdisciplinary areas of teaching and research. I teach a gender-based portfolio of undergraduate and postgraduate courses in Sociology, and supervise MA, MSc and PhD students in areas related to my research interests. I have previously been Director of Gender Studies and Equality and Diversity Chair for the School of Law, Politics and Sociology. I am currently Research and Impact Lead for the Sociology department, developing our REF2021 submission.
Community and Business
I have engaged in extensive impact and engagement work around the issue of sexual harassment and violence against students. I advised NUS on the groundbreaking 2010 Hidden Marks survey, the first prevalence study of violence against women students. I am also co-author of That's What She Said, the 2013 report on women students' experiences of 'lad culture'. Since 2013 I have been working closely with NUS as part of the National Strategy Team for tackling 'lad culture' in higher education, as well as supporting individual institutions and students' unions on a consultancy basis. I am also on the advisory board of the 1752 Group, the UK's first lobby group on sexual misconduct towards students by staff. As part of the Changing University Cultures collective, I gave evidence to the 2015-16 Universities UK task force on violence against women, harassment and hate crime. At local level, I sit on Brighton and Hove City Council's Violence Against Women and Girls Programme Board and am involved in a number of collaborative projects with rape crisis service Survivors' Network. I am an Ambassador for the National Co-ordinating Centre for Public Engagement.