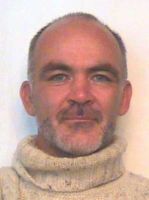 Biography
James Livesey works on the cultural history of the eighteenth century Atlantic with an emphasis on the British Isles and France. His new book Civil Society and Empire: Ireland and Scotland in the Eighteenth Century Atlantic World was published by Yale UP in August 2009. The book argues that the concept of civil society was worked out by the Atlantic community as a means of understanding its location in the emergent British Empire. He has previously published on topics such as religious movements and republicanism in the French Revolution, literary intellectuals in the 1848 revolution and the culture of improvement in eighteenth century Scotland and Ireland. His 2001 Making Democracy in the French Revolution established his poistion in the historiography of the French Revolution and this continues to be a central research interest.
Jim has two research projects in hand at the moment. His is finishing a monograph on the origins of social change in the Languedoc. This will offer a new approach toward synthesising European history. He is in the early stages of a collaboration project on communication and co-ordination in the eighteenth-century North Atlantic. This research will contribute to the multi-year "Transitions to Modernity" project at Yale.
James previously taught at Trinity College Dublin. In 2008-2009 he was Visiting Professor at Harvard University.
I am interested in supervising work on the following topics:
Social and Political change in the eighteenth-century Atlantic world.
Culture, politics and economy in the French Revolution.
The history of provincial Europe, particularly the relationship of historic provinces and kingdoms to emerging modern states.
Livesey, Jim (2013) Free trade and empire in the Anglo-Irish commercial propositions of 1785. Journal of British Studies, 52 (1). pp. 103-127. ISSN 0021-9371
Livesey, Jim (2010) London by the light of Montpellier: Scientific networks between northern Europe, Britain and the Languedoc 1680-1789. Studies on Voltaire and the Eighteenth Century, 4 (04). pp. 85-102. ISSN 0435-2866
Livesey, James (2009) Civil society and empire: Ireland and Scotland in the eighteenth-century Atlantic world. The Lewis Walpole series in eighteenth century culture and history . Yale University Press. ISBN 9780300139020
Livesey, Jim (2009) The limits of Terror: The French Revolution, rights and democratic transition. Thesis Eleven, 97 (1). pp. 64-80. ISSN 0725-5136
Livesey, Jim (2006) Republicanism. In: The Scribner library of modern Europe: 1789-1914. Charles Scribner's Sons, p. 5. ISBN 9780684313597
Livesey, Jim (2006) Intellectual history and the history of science. In: Palgrave advances in intellectual history. Palgrave. ISBN 9781403939005
Livesey, James (2005) Botany and provincial enlightenment in Montpellier: Antoine Banal Père and fils 1750–1800. History of Science, 43 (139). pp. 57-76. ISSN 0073-2753
Livesey, Jim (2004) Myles Byrne. In: Oxford dictionary of national biography. Oxford University Press, p. 60. ISBN 9780198614111
Livesey, Jim (2004) The Dublin society in eighteenth-century Irish political thought. Historical Journal, 47 (3). pp. 615-640. ISSN 0018-246X
Livesey, Jim (2004) A revolutionary career? François de Neufchâteau does well by doing good 1774-1799. French History, 18 (2). pp. 173-195. ISSN 0269-1191
Livesey, James (2004) Improving justice: communities of norms in the great transformation. In: Markets in historical contexts: Iideas and politics in the modern worldon Critiques of the Market c1800-2000. Cambridge University Press, pp. 25-45. ISBN 9780521833554
Livesey, Jim (2004) Material culture, economic institutions and peasant revolution in lower Languedoc, 1770-1830. Past and Present, 182 (1). pp. 143-173. ISSN 0031-2746
Livesey, Jim (2004) Arthur O'Connor. In: Oxford Dictionary of National Biography. Oxford University Press, p. 60. ISBN 019861411X
Livesey, Jim (2003) From the ancient constitution to democracy: Transformations in republicanism in the eighteenth century. In: Academic Conference on Bicentenary of the 1798 Rebellion, Belfast, NORTH IRELAND.
Livesey, Jim (2001) Making democracy in the French Revolution. Harvard Historical Studies . Harvard University Press. ISBN 9780674006249
Livesey, Jim (2000) Acts of union and disunion: The Act of Union in Atlantic and European context. In: Acts of union: The causes, contexts and consequences of the Act of Union. Four Courts Press. ISBN 9781851825301