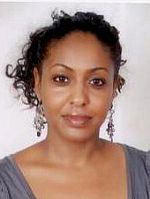 Dr
Bashair Ahmed
Role
Bashair Ahmed is a Doctoral Researcher at the Sussex Centre for Migration Research (SCMR). Her research title: 'Reasons for Giving Back?: Motivations for Engaging in Transnational Political Activism by Adult Children of Migrants from the Horn of Africa' is focused on 1.5 and second generation diasporabased in London and Washington, D.C.
For further details about the research project please visit http://diasporaanddevelopment.wordpress.com/
Activities
Visiting Scholar, Institute for Global and International Studies at the Elliott School of International Affairs, George Washington University (April- June 2015).