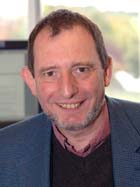 Dr
Peter Holmes
Biography
Peter Holmes did his BA and PhD in Economics at Cambridge University.
He has taught at Sussex since 1974 but also been a visitor at the University of British Columbia and a visiting lecturer in the College of Europe (Bruges and Warsaw) and in France.
He is a specialist in European Economic Integration and other global public policy issues, including the EU's relations with the WTO. He is interested in the relationship among the complex of policies on trade, competition, regulation, and technology; he has collaborated with lawyers and political scientists. He has written reports for the European Commission and the World Bank. He works with the Sussex European Institute and is an Associate Fellow of the Science Policy Research Unit. Recent work covers: EU anti-dumping policy; trade and competition negotiations and dispute settlement at the WTO; the patentability of software; EU enlargement; Regionalism and the world trading system.
Related Links
http://www.sussex.ac.uk/Units/SEI/people/holmes.html
http://europa.eu.int/comm/internal_market/en/indprop/comp/studyintro.htm
Role
At the University of Sussex, Peter Holmes teaches BA and MA Contemporary European Studies; BA/BSc Economics. He supervises PhD students. He advises first years.
Community and Business
Peter Holmes is a director of Interanalysis, a University spinoff company, which provides software and capacity building courses on trade and trade policy all over the world.