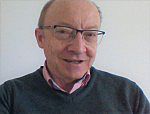 Prof
Malcolm Ross
Biography
Malcolm Ross joined Sussex as Professor of European Law in February 2000 and was Head of the Law Department 2003-2007. He retired, with Emeritus status, from the School of Law, Politics and Sociology in October 2013.
Malcolm remains active in EU scholarship and research, especially in relation to the areas of solidarity, EU citizenship and resilience thinking. He has acted as an independent expert for the European Commission on numerous occasions, evaluating funding applications and monitoring project implementation. His policy paper, 'Solidarity in Europe - Alive and Active' was published by the Commission in 2018. Other recent publications include an article with Helena Howe (LPS, Sussex) 'Brexit's shades of green - (missing) the opportunity to transform farming in England?', (2019) 31 Journal of Environmental Law 413-441. His latest article is 'Transnational Solidarity - a transformative narrative for the EU and its citizens?', published online by Acta Politica in June 2020. The article is part of a special issue he is co-editing with Dr Irina Ciornei of the IBEI Barcelona. Malcolm and Irina previously co-authored a 68-page Policy Review for the European Commission, 'Transformations of European Citizenship: Beyond Free Movement', published 2019. He is currently involved in a solidarity writing project for Cambridge University Press due for publication 2022.
Malcolm is also a member of the International Advisory Board for the Journal of Common Market Studies and an independent expert reviewer for a number of funding bodies.
Role
Emeritus Professor of European Law