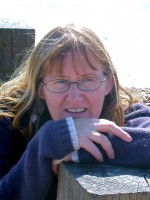 Dr
Karin Alton
Biography
Following a career in commercial and retail finance, I obtained a Zoology degree at Nottingham University, then a PhD in Entomology. I have worked with hoverflies, aphids (galling aphids on poplar trees), tephritid flies and it's parasitiods on knapweed, bugs and beetles of various grasslands, and now with honey bees.
I enjoy beekeeping, photography (www.kattegat.co.uk), garden design and marine fish.
Role
Research Fellow, Honey bee Health and Wellbeing
Community and Business
I have a keen interest in public outreach of science and education, and, in conjunction with Central Sussex Beekeepers Association, teach beekeeping for beginners which involves both lecturing and practical hands-on experience of handling honey bees.
I also maintain the website for the Laboratory of Apiculture and Social Insects.