Find out what current students and graduates have to say about studying economics at Sussex.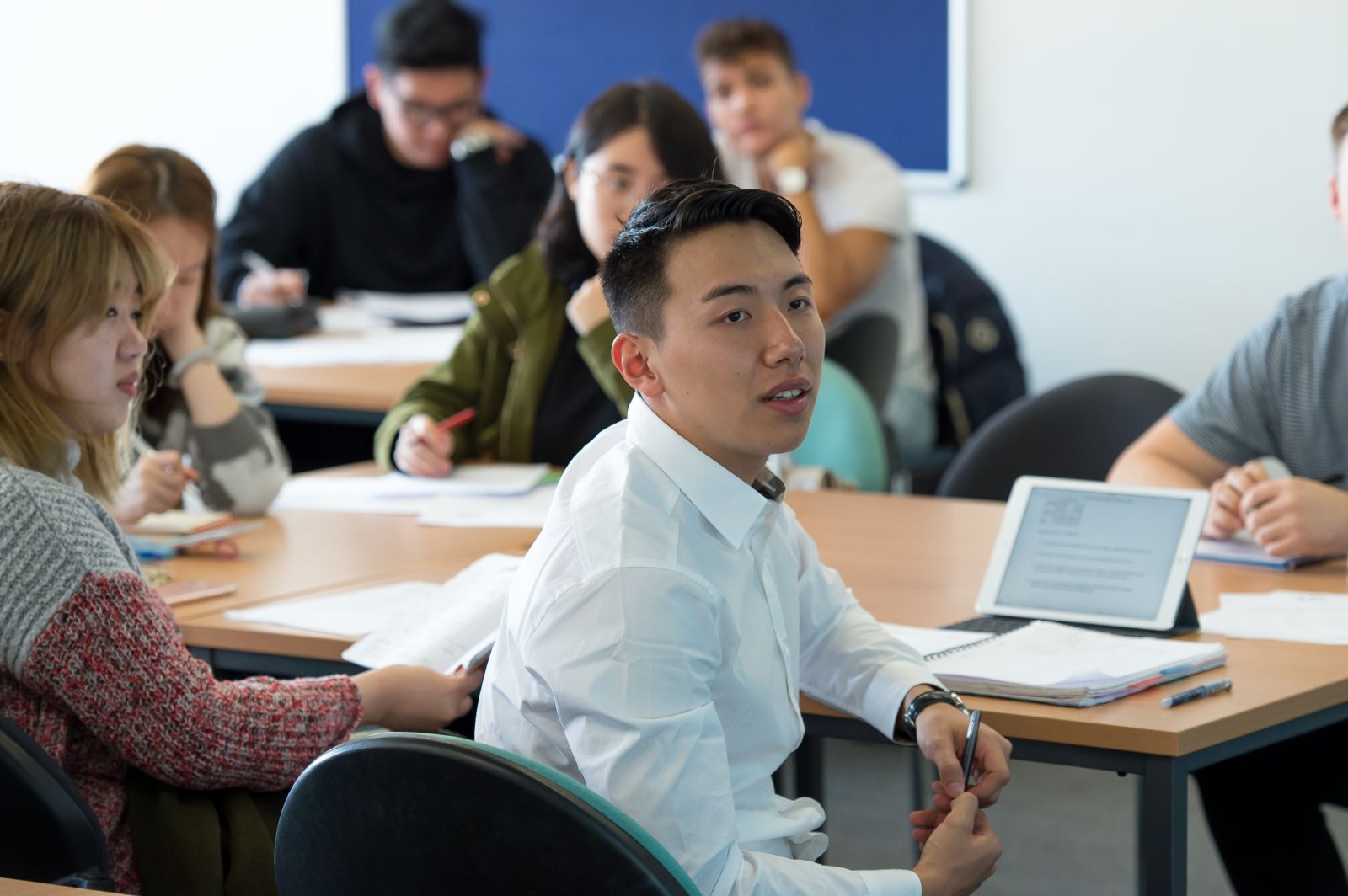 Yiannis' perspective
"University of Sussex students benefit from an international environment and atmosphere in the classroom and campus allowing us to not only mature academically but also as people given the plurality of cultures, nationalities and backgrounds present. Mixing with people from varied backgrounds and being exposed to different ideas is an experience I much enjoyed while in Brighton.
"In addition, I was particularly drawn to the wide array of modules available and the fact that although a British university, I was able to study politics and economics from a European perspective selecting the modules of 'Economics of European Integration' and 'European Politics'. A third unique element about Sussex is the opportunities for students to engage with societies."
Yiannis Korkovelos
BA Economics and Politics
Yuliya's perspective
"BSc Economics is an excellent course that has helped to develop my analytical thinking, group work and leadership skills; has helped me to be more commerically aware, but above all work really hard and have an understanding of financial markets and global economy. Studying Economics at Sussex has been an absolute pleasure as the course has been very demanding and made me work really hard towards my exams.
"The specific knowledge of econometrics, history, mathematics and statistics, as well as macro- and microeconomics has made my interview preparation for Lloyds Bank really easy. I have managed to impress the regional manager of the bank with my awareness of current economic trends but also topics like financial regulation, types of risk banks entail and general economic statistics of the UK. This would not have been possible without studying at Sussex where the lecturers and tutors really push you towards working hard."
Yuliya Malakhova
BSc Economics
Postgraduate MSc Wealth Management student at Queen Mary University of London
Mohammad's perspective
"My undergraduate studies in Economics, as well as my leadership roles at the University of Sussex, have served to inspire me and prepare me for a professional career in the field of finance. The former sharpened my quantitative skills and gave me a solid grounding in economics, as well as an exposure to finance, whereas the latter fuelled my interest in starting from the very bottom in the banking industry with an aim of becoming a leader and a top contributor therein.
"My undergraduate studies stimulated and heightened my interest in a career in finance. For example, I have studied the financial sector reforms that are set to take place in the upcoming years, such as the Basel III framework. Indeed, my career goals were greatly enhanced with the BSc in Economics from Sussex. It's highly recognised scholars and diverse, international environment, provided me with a unique academic environment which I believe not many universities could provide."
Mohammad Naseer Homoud
BSc Economics
Treasury and Investment Banker, Doha Bank
See also