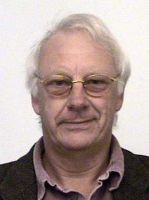 Prof
Brian Short
Biography
BA (London 1966) PhD (London 1973) FRGS
With BA and Ph.D degrees from the University of London, and having experience of teaching human geography at Central London Polytechnic (now Westminster University), he arrived at Sussex in 1974. as Lecturer in Geography, and was promoted to a Senior lectureship in 1992, a Readership in 1995, and became Professor of Historical Geography in 2000. He also held several administrative posts e.g. Admissions tutor, Sub-dean (academic affairs) and Dean of the former School of Cultural and Community Studies 1995-2000. He was Geography Head of Department 2001-2004. Among several appointments within the counties of Sussex, he has also served as a Board Member for the Sussex Rural Community Council (now Action in Rural Sussex), as a committee member, and latterly chairman, of the Sussex Archaeological Society research committee from 2001, and is a former member of the Sussex Rural Housing Advisory Committee from 1993. He is also an invited founder-member of Board of Trustees for the County History Trust (for the Victoria County History) series from 1994, and was appointed as a member of the VCH panel of peer reviewers in 2006. He is a member of the editorial advisory board for Landscape History. From 1992-98 he was a Countryside Commission nominee serving on the nationally important experimental South Downs Conservation Board. He has been a Visiting Fellow at Kellogg College, Oxford, and acted as an MA external examiner for the universities of Lancaster, Leicester, Nottingham, Cambridge, Oxford and Reading, as well as an external PhD examiner for many other universities. He retired in September 2009 but continues to research, write, and supervise PhD students as an emeritus professor.
Role
Emeritus professor and postgraduate research supervisor
Brian Short's main interests are in the fields of British historical and rural geography, together with regional and local history. His recent research has centred on the geographical analysis of nineteenth and early-mid twentieth century rural change; the historical landscape of S.E. England; and the development of the concept of the 'rural idyll'. He directed (with Charles Watkins from Nottingham) a major ESRC-funded project on the National Farm Survey 1941-43 and is currently interested in the theme of state surveillance and the modernisation of British agriculture 1900-1960. In September 2002 he convened a national conference, held at West Dean, Sussex, on 'Interdisciplinary approaches to the study of British farming in World War Two' (funded by the British Academy, RGS/IBG and British Agricultural History Society), and the edited volume of the papers from this conference is now published as The front line of freedom: British farming in World War Two (2007). He was invited by English Heritage to take part in their 'England's landscape' series, and his volume on SE England was published with the others in the series in 2006. His publications number over 70 in total.
Brian Short's undergraduate teaching, before retirement, encompassed many human geography courses, but shortly before retirement he taught the first-year Human Geography introduction course, a second-year Historical Geographies course, and a special Geography option Rural change in Britain. He continues to supervise doctoral students, and has also continued as an internal examiner for DPhil and MPhil submissions.

Recently completed research student theses include:
Robert Barratt, 'Environmental perception of EBD children' (2000)

Jayne Kirk, 'The supply of timber and its uses in the Sussex Weald 1500-1800' (2002)

Will Pilfold, 'A critical biography of the public career of Sir L.D.Stamp' (funded by the Soddy Trust (2005)

Anthony Wakeford, 'A geographical analysis of 19th century railway development on the Coastal Plain in Sussex' (2006)

Kate Taylor 'from pre-productivism to productivism in East Sussex 1935-1950' (Univ. of Kingston, 2009)

Hilary Crowe, 'Agrarian change in the Lake District 1900-1950' (2009)
Rev Douglas Caffyn, 'River transport in England 1300-1600' (2011)
Geoffrey Mead, 'The making of a Brighton suburb: Patcham' (2012)
Current research students are as follows:
Malcolm Lill, 'The Sheffield estate, Sussex, 1780-1910'

Maggie Weir-Wilson, 'The landscape history of St Leonards Forest, Sussex, 1750-1914'

Mary Beth Kitzel, '

Chasing Ancestors: Searching for the roots of American Sign Language in the Kentish Weald, 1620-1851'

Sharyn Hedge, 'The Weald of Sussex and the Blue mountains of Australia: Metropolis and frontier'
Back to top
Short, Brian (2013) Corsley: a hamlet parish in Wiltshire. In: Life in an English village [revised edition]. Hobnob Press, Salisbury, pp. 295-305. ISBN 9781906978051
Taylor, Katherine J, Walford, Nigel, Short, Brian and Armitage, Richard (2012) Cautionary notes on linking the National Farm Survey with other records for investigating the agrarian history of Second World War Britain. Agricultural History Review, 60 (1). pp. 77-96. ISSN 0002-1490
Short, Brian (2012) Apples and orchards in Sussex. Action in Rural Sussex, Lewes. ISBN 9781873850237
Short, Brian (2012) A man in his landscape: Peter Brandon 1927-2011. Sussex Archaeological Collections, 150. pp. 193-207. ISSN 0143-8204
Short, Brian (2012) The social impact of state control of agriculture in Britain, 1939-1955. In: War, agriculture and food: rural Europe from the 1930s to the 1950s. Routledge studies in modern European history (18). Routledge, Abingdon, pp. 172-192. ISBN 9780415522168
Short, Brian and Robinson, David (2011) Geography. In: Making the future: a history of the University of Sussex. University of Sussex, Falmer, Brighton, pp. 279-82. ISBN 9780904242690
Short, Brian (2011) The past in the present: the campus landscape before 1960. In: Making the future: a history of the University of Sussex. University of Sussex, Falmer, Brighton, pp. 58-63. ISBN 9780904242690
Taylor, Katherine J, Walford, Nigel and Short, Brian (2010) Assessing the land use of inter-war Britain: a comparison of the first land utilisation survey field sheets and 1:63,360 scale maps. Applied Geography, 30 (1). pp. 50-62. ISSN 0143-6228
Short, Brian and Godfrey, John (2010) The duke and the radical: an Edwardian land conflict in Sussex. Sussex Archaeological Collections , 148. pp. 225-46. ISSN 0143-8204
Short, Brian (2008) Death of a farmer: fortunes of war and the strange case of Ray Walden. Agricultural History Review , 56 (2). pp. 189-213. ISSN 0002-1490
Short, Brian, Watkins, Charles and Martin, John (2007) The front line of freedom: British farming in the Second World War. Agricultural history review - supplement series, 4 . British Agricultural History Society, London. ISBN 9780903269049
Short, Brian (2006) England's landscape: The South East. Collins for English Heritage, London. ISBN 139780007155705
Matless, David, Short, Brian and Gilbert, David (2003) Emblematic landscapes of the British Modern. In: Geographies of British Modernity. Blackwell Publishing. ISBN 978-0631235019
Unset (2003) Geographies of British Modernity: space and society in the twentieth century. Blackwell. ISBN 978-0631235019
Short, Brian, Watkins, Charles, Foot, William and Kinsman, Phil (2000) The National Farm Survey, 1941-1943: state surveillance and the Countryside in England and Wales in the Second World War. CAB International, 234pp. ISBN 0851993893
Short, Brian (1997) The Ashdown Forest dispute 1876-1882: environmental politics and custom. Sussex Record Society, Lewes, 303pp. ISBN 9780854450725
Short, Brian, ed. (1981) Scarpfoot parish: Plumpton 1830-1880. CCE occasional paper (16). University of Sussex, Falmer, Brighton. ISBN 9780904242188