CWEH Blog 12 November 2019
Stuart Richard Peters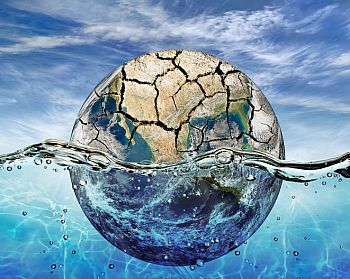 Whilst New York was busy hosting the United Nation's Climate Change Summit in September, attended by a host of leaders from the different worlds of politics, business and civil society, many parts of the world continued to suffer from the negative impact of climate change. It's small wonder that the calls for action (at the summit) have grown ever louder as frustration grows with all the warm words that have done nothing to fundamentally address the on-going climate crisis. The gulf between these good intentions and the need for action on the ground is summarised well below:
Andrew Steer, President & CEO, World Resources Institute:
"While countries were expected to come to the Summit to announce that they would enhance their climate ambition, most of the major economies fell woefully short. Their lack of ambition stands in sharp contrast with the growing demand for action around the world."
What is often lost in many of the cries for action is the need to be more specific about the type of action required. In other words, if a country simply adopts a crude focus on pollution under pressure to be seen to be doing something but does not grasp either its complexity or take effective policy action, then pollution cannot be permanently reduced. The major sources of pollution are transportation, fossil-fuel based power plants and industry. The policy responses and practical measures needed to reduce the pollution generated by each sector are not uniform. That is not to forget that any measures need careful coordination and take time to implement and have an impact. Put simply, there is no magic wand that can be waived to 'solve' the problem.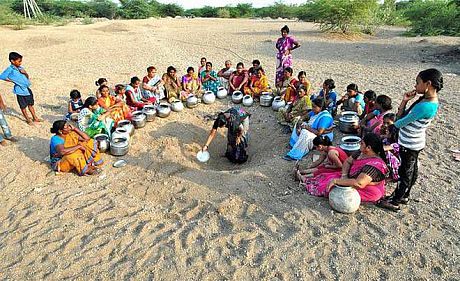 As with pollution, water scarcity is a global challenge that defies simple and easy solutions. Again, this is a complex problem that does not seem to be widely appreciated. Yet again, it's not just a case of cutting demand or expecting that rainfall levels will return to normal in regions where they have changed substantially on the assumption that climate change can be stabilised/reversed.
The reports below provide a vivid illustration of the human cost that water scarcity is exacting in different regions of the world. The first is on El Salvador, where water scarcity combined with the country's many other problems, is making life extremely difficult for far too many people.
Water crisis- El Salvador
https://www.theguardian.com/global-development/2019/jul/30/el-salvador-water-crisis-privatization-gangs-corruption
The second report looks at the scale of extreme water scarcity around the globe and identifies a number of countries where the situation is most critical and why. This is something that apparently affects a quarter of the world's population.
Qatar, Israel & Lebanon
https://www.theguardian.com/global-development/2019/aug/06/extreme-water-stress-affects-a-quarter-of-the-worlds-population-say-experts
The third report is on Guatemala. As with El Salvador, Guatemala has many problems, but the toll that water scarcity is having on the population as a whole is so severe many have been left with little option and attempt to migrate to the USA.
Central America
https://www.theguardian.com/global-development/2019/jul/29/guatemala-climate-crisis-migration-drought-famine
The last report on the Indian city of Chennai which experienced severe water problems earlier this year. Whilst more recent media reports imply that the immediate shortages have eased up for the time being, there are no guarantees that there will not be a recurrence, nor what is being done to provide the city with water security in the future.
Chennai
https://www.downtoearth.org.in/blog/water/chennai-water-crisis-a-wake-up-call-for-indian-cities-66024
It goes without saying that water scarcity is a growing worldwide problem and for those regions that have been particularly hard hit in recent times, Cape Town and Chennai, for example, the level of stress it has caused the populations of these large cities is nothing short of intolerable. Globally, cities (and indeed regions) need to learn from one another about how best to address water scarcity. A paradigm-shift is required if real long-term innovative and sustainable solutions are to be found. Failure to act will mean the eventual cost to all concerned won't be worth even contemplating.
---

Image sources
Top image | Second image | Third image