...To The Best Kept Secret in Sussex.
Looking for a Christmas Party Venue?
Our new brochure can cater for you: [PDF 867.85KB]
We could be considered a hidden gem, nestled within the South Downs National Park and neighbouring the Stanmer Park woodland. We want to tell everyone that we are here, ready to host the next event. We do not wish to remain a secret and are shouting about our parkland campus from the top of the hilltops!
Take a peek at our Conferences & Events Brochure [PDF 1.87MB] to see our venue, or watch our virtual tour where you can take a walk through the campus.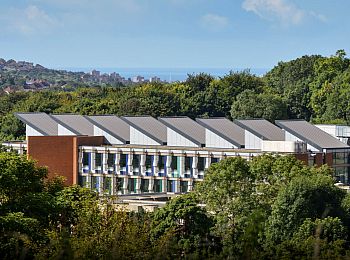 Meet & Exchange
One of the most significant aspects of any event is the venue and we understand the importance of this, along with the people that run it. This is why we maintain our purpose-designed Conference Centre to the highest standard; and why our staff are selected for their professionalism, experience and exceptional customer service. We do not overlook any element of the event-management process and that is why our customers trust us and choose us, time after time.
Our suite of eight stylish rooms is complemented with a bar and lounge area, large corridors with informal seating, and a reception desk that is staffed throughout your event, ensuring that your guests receive a warm welcome from the moment they step through the door.
The rooms, which are all available throughout the year, range in size from 10 to 250 delegates. Our comprehensive delegate packages include user-friendly technology, free car parking and delicious lunches. All at very competitive rates: Conference Centre Tariff [PDF 80.92KB].
Learn & Connect
One of the major benefits of being part of the university campus is that we have access to an abundance of lecture theatres, teaching space, exhibition areas and computer rooms, all of which can be used by Conferences & Events during each of the university vacation periods, which luckily for us, occur during spring, summer and winter. For specific dates, refer to the Meet and Exchange pages or you can call to discuss an evening or weekend event that we may be able to host at other times of the year.
The most superior addition to our portfolio of event space, is the brand new Jubilee Building, which not only contains our largest 500-seat lecture theatre, but is also teamed with 11 seminar rooms, ranging in capacity from 20 to 50 people. As well as an additional lecture theatre, seating 60 and a social space and café area.
This means that in total we now offer 21 lecture theatres, 101 seminar rooms, 11 computer rooms, a chapel with quiet room, plus 3 exhibition halls.
For further details, see our Conferences & Events Brochure [PDF 1.87MB], our Conferences & Events Tariff 2012-2014 [PDF 71.78KB] and the Conference Centre Tariff [PDF 80.92KB].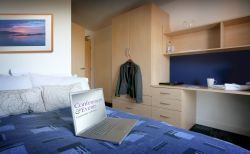 Peace & Quiet
During the summer vacation period (which runs from Monday 16 June to Friday 12 September 2014 and thereabouts in the years that follow), a transformation of our student residences also takes place. Out go the numerous 'interior designs' that have been added to the walls and in comes a team of housekeepers to complete the conversion to high-quality bed and breakfast accommodation. We offer 850 bedrooms, 500 of which are en-suite. Each room is equipped with daily-made beds, towels, a small toiletries pack and an information folder providing visitors with welcome information and local tourist leaflets. We also provide tea and coffee making facilities and an iron and board.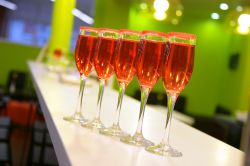 Eat & Drink
Behind every successful event is a menu of refreshments and meals. We know that the majority of delegates believe that catering is the second most important aspect of an event or conference (the content being first).
This is why we have spent a lot of time on designing both our restaurant premises and our menus. We use only the fairest and locally sourced ingredients in each of our nine eateries across the campus and our team of chefs prepare our expertly crafted meals.
Look through our mouth-watering and tempting menus.
Our team of caterers love to create bespoke seasonal menus to suit all types of events so please, if there is something that you have in mind which you don't see on our catering pages, let us know and we can tailor a feast especially for you.
Brighton & Hove
Just a pebble throw from this peaceful parkland conference hub, lies the vibrant, Fairtrade and eclectic city by the sea. The city is recognised nationally and internationally as a leading and dynamic conference city.
Brighton has a great cultural social calendar and is England's most popular seaside resort. Conference delegates often enjoy venturing into the city to experience the diversity of attractions, and to sample some of the local cuisine, shopping and sights. For furhter information about Brighton and Hove, refer to the Visit Brighton website.
Conferences & Events at the University of Sussex is nestled between the countryside and the coastline, in an area of outstanding natural beauty. We are easily accessible by road, rail and sky! City life is just a 10-minute train journey away, Gatwick is easily reached within 30 minutes, and to get to our beautiful capital of London takes just one hour. We offer all the cosmopolitan culture without the inner-city price tag.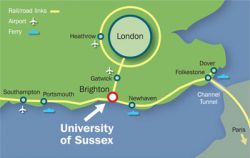 Information for Conference Organisers
This is a must for any conference organiser, containing detailed information and an essential checklist for those wishing to organise a conference at the University of Sussex.
Information for Delegates
Further information on the University of Sussex facilities for those attending residential conferences.
Information for University of Sussex Staff
Further information on how to book GTS rooms during the summer vacation period if you are a member of staff at the University of Sussex.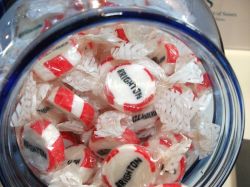 Come and see what Conferences & Events has to offer
Bramber House
University of Sussex
Falmer
Brighton
BN1 9QU
T +44 (0)1273 678678
F +44 (0)1273 677880
E conferences@sussex.ac.uk