DNA database pioneer elected Royal Society Fellow
By: Neil Vowles
Last updated: Wednesday, 29 April 2020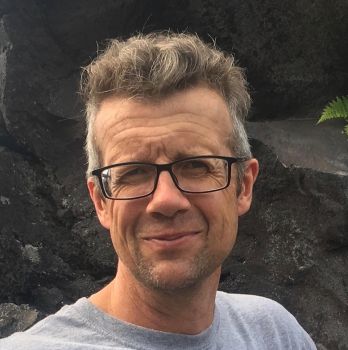 An innovative Life Sciences professor has received the distinguished honour of being made a Fellow of the Royal Society.
Professor Adam Eyre-Walker has been named among 51 leading academics newly elected to the historical society in recognition for outstanding contributions to scientific understanding.
One of the world's leading researchers in the field of molecular and genome evolution, Prof Eyre-Walker has been a pioneer of DNA sequence databases to extract useful information about the patterns and processes involved in the evolution of genomes.
The principal focus of his research group is the rate, pattern and effects of mutations through the statistical analysis of DNA sequences and mathematical modeling, largely from an evolutionary perspective.
His laboratory's research interests range from the rate of adaptive evolution, to the evolution of base composition and how the mutation rate varies across the genome.
Prof Eyre-Walker joined the University of Sussex in 1997 and established his reputation by his work on the evolutionary forces affecting DNA base composition and codon usage, and the use of species comparison of gene sequences to infer the rate of occurrence of deleterious mutations.
He has subsequently developed new methods for estimating the frequency of adaptive changes to protein sequences, and for estimating the fitness effects of nonsynonymous mutations, by combining information on within-species polymorphism and between-species sequence divergence.
Prof Eyre-Walker said: "It is a great honour to be elected a fellow of the Royal Society. I was inspired to pursue my field of research as an undergraduate at Nottingham by Bryan Clarke, FRS, and I have subsequently been advised by or worked with several other fellows, who I have great respect for, including the founding father of life sciences at Sussex, John Maynard Smith.
"One of the central mysteries of evolution is how much of it is due to adaptive evolution at the molecular level. I have devoted much of my career in one way or another to answering this question and those related to it. It seems that adaptive evolution has a major role to play in many species, but we are far from understanding the full picture."
Professor Sarah Guthrie, Head of the School of Life Sciences, said: "I am thrilled and delighted that Adam Eyre-Walker has been elected to the Royal Society, an honour that is richly deserved. Adam's work has huge breadth and depth, exploring molecular and genetic aspects of evolution across a wide range of species, using computational and bioinformatic techniques.
"The School feels very proud, especially as Adam's work epitomises interdisciplinarity, and the approaches espoused by the founder of the School of Life Sciences, John Maynard Smith. Adam's scientific excellence has also informed his outstanding leadership and mentorship in his role as Subject Chair for the Evolution, Behaviour and Environment Subject Group. I am personally very grateful to him for his supportive and collegial attitude."

Among the esteemed group of new Fellows joining Prof Eyre-Walker in the Royal Society ranks this year are six Nobel laureates alongside internationally recognised leaders in industry and science policy, with discoveries ranging from the first planets outside our solar system to the creation of the world's smallest molecular engine, new mathematical proofs and treatments for debilitating global disease.
Venki Ramakrishnan, President of the Royal Society, said: "At this time of global crisis, the importance of scientific thinking, and the medicines, technologies and insights it delivers, has never been clearer. Our Fellows and Foreign Members are central to the mission of the Royal Society, to use science for the benefit of humanity.
"While election to the Fellowship is a recognition of exceptional individual contributions to the sciences, it is also a network of expertise that can be drawn on to address issues of societal, and global significance."