New Dhaba display: Ethnographic fieldwork in Brighton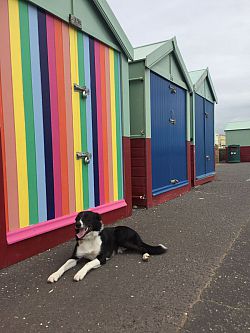 From its origin as a discipline and mode of enquiry, anthropology has distinguished itself for its long-term fieldwork, and commitment to visiting and revisiting a community/fieldsite to produce ethnographic knowledge.
At the School of Global Studies, the Department of Anthropology trains and encourages undergraduate and postgraduate students to embark on anthropological field research. This photo-exhibition contains the year-long work of two students, Yuvinka and Amber, who took the module Anthropology Thesis (year 3); and the shorter project of Madeleine and Ciara for the module Ethnographic Field Research (year 2).
---