Lewes science festival back with a bang
By: Anna Ford
Last updated: Friday, 26 April 2019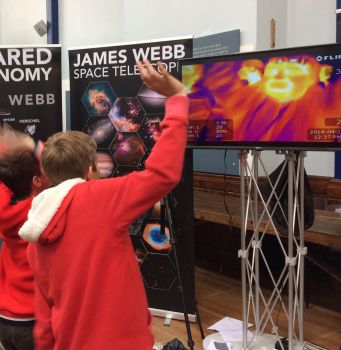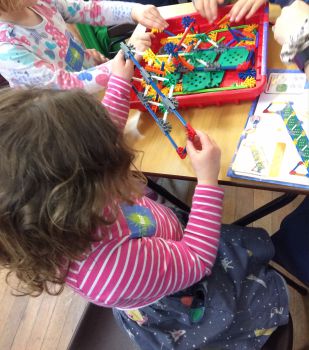 The local festival of science known as Lewes STEM Fair returns this Saturday, 27 April.
Organised by scientists at the University of Sussex, the free event at Lewes Town Hall is a celebration of science, technology, engineering and maths (STEM). It aims to inspire the next generation about the wonder of science.
This year will see a focus on environmental science, with activities from the University of Sussex, the South Downs National Park Authority, the East Sussex Reptile and Amphibian Society, the Observatory Science Centre, Plastic Free Lewes, the University of Brighton, the Institute of Engineering and Technology and the community-owned renewable energy company, Ovesco.
Dr Stephen Wilkins, an astrophysicist at the University of Sussex, is among those organising the fair. He says:
"At this year's festival we're focusing on the environment; which is obviously very timely given the current focus on green issues – whether that's the recent Extinction Rebellion protests, the incredible impact of teenager Greta Thunberg, or David Attenborough's new acclaimed documentary about the plight of our planet.
"We know that many young people are passionate about saving the planet and we hope that this festival will help to bring to life the science of the natural world."
Dr Katy Petherick, from the School of Life Sciences at the University of Sussex, says:
"Science festivals are a fantastic opportunity for everyone to get hands-on and explore areas of science and engineering that you wouldn't usually be exposed to. Lewes STEM Fair has a welcoming atmosphere and is open to anyone, whether it's your first experience of science or you're an expert scientist, and with activities suitable for toddlers and above it's not to be missed!"
People coming along will have a chance to get up close with nature – whether that's holding an anaconda, learn how to live plastic-free, or gazing at the night sky via a pop up planetarium.
The 2019 Lewes STEM Fair will be held in Lewes Town Hall on 27 April and will be open from 12noon-3pm. The event is completely free.
Last year's fair attracted 800 visitors.
There's no need to book tickets in advance - just turn up. For more information please see: https://www.facebook.com/LewesSTEMFest/