News
University of Sussex retains HR Excellence in Research Award for researchers' career development
Posted on behalf of: Internal Communications
Last updated: Wednesday, 15 June 2022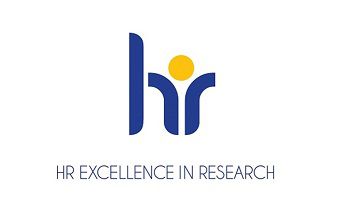 The University of Sussex is delighted to retain the HR Excellence in Research (HREiR) Award for the eighth year running for the quality of support offered to researchers as they develop their careers. The award recognises the measures universities take to ensure great working conditions and career development opportunities for research staff.
Professor Keith Jones, Pro-Vice-Chancellor (Research and Enterprise) said: "It is a fantastic achievement to retain this award for the eighth year, as a result of the hard work and focus of teams and colleagues across the University of Sussex. Congratulations to everyone who continues to champion the career development of our researchers.
"Realising career potential is so important for all of our colleagues, and we can be very proud to be part of a community that supports and celebrates excellence in development."
Granted by the European Commission, the award gives researchers confidence that the institution is committed to supporting their career development, and we are proud to be one of the 96 UK institutions which currently hold the award. UK-based organisations retain the award by implementing the principles of the Concordat to Support the Career Development of Researchers.
About the Researcher Development Concordat
The Concordat is an agreement between four main stakeholders (institutions, managers, researchers and funders) to support the career development and improve employment opportunities of researchers in the UK. This is set out under the three principles of environment and culture, employment, and professional and career development.
The Research Staff Office (RSO) at Sussex has provided the research staff community with career development opportunities, training and guidance in accordance with the Researcher Development Concordat since 2014. Having re-signed our commitment to the Concordat in 2019 and retained the HREiR Award after our 8-year review, the University of Sussex has also recently reinvigorated the Researcher Development Concordat (RDC) Steering Group that directly supports the needs of this important community.
Reshaping the RDC Steering Group
The RDC Steering Group has recently been reconfigured to make sure it continues to meet the needs of research staff and early career researchers at Sussex. Chaired by Dr Erika Mancini, the group has 17 members - both Professional Services and academic staff - who offer their expertise and commitment to support the career development of researchers.
The group, which meets once per term, includes the Deputy Pro-Vice Chancellor for Research, the Director of Research and Enterprise and the Assistant Director of HR OD, Culture & Wellbeing. It aims to ensure the early career researcher and research staff voice is heard and the career development of the research staff community is supported.
A formal University committee, the RDC Steering Group proceeds the former Research Staff Working Group, which manages and monitor the University's commitment to the Researcher Development Concordat and HR Excellence in Research Award. The Steering Group focuses on helping to develop policies, practices and initiatives in line with the agreed HREiR Action Plan and the University of Sussex 2025 Strategic Framework.