News
Supporting better research with a new Research Management System
Posted on behalf of: Internal Communications
Last updated: Friday, 12 May 2023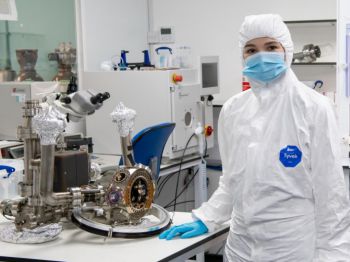 As part of the University's £200million Capital Programme we are delivering a number of projects that will support better research.
We're already a top, internationally recognised university for research, but it's a competitive space with institutions jostling for funding and visibility. Improving the quality and impact of our research will keep us top-of-game; we're delivering this through our Research With Impact strategy.
Our projects to support better research will help us deliver this strategy, equipping our researchers with the tools, equipment and resources to continue to make us an institution of choice for research, and for our research to make a real-world impact.
About the Research Management System (RMS)
This year, the University will be working with Worktribe, a leading supplier of research platforms for higher education institutions, to implement a new Research Management System (RMS) for the University. A dedicated project team will be working with Worktribe to configure and implement the new RMS, with a gradual rollout across the University expected from January to July 2024.
The new RMS will overhaul outdated existing processes and systems, replacing them with a modern cloud-based product. When implemented, the new RMS will support academic and professional services colleagues to collaborate on:
Managing the processes involved in securing external funding for research and knowledge exchange activities
Supporting negotiations and agreeing research contracts
Managing ethical review and approval processes for all university research
This is an exciting step forward for Sussex and will support efforts to enhance Sussex's reputation in world-leading research.