News
Sussex researchers launch new 'Concept Analytics Lab' to investigate link between linguistics and human thinking
Posted on behalf of: Sussex Sustainability Research Programme
Last updated: Tuesday, 13 December 2022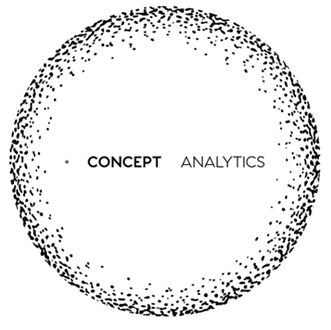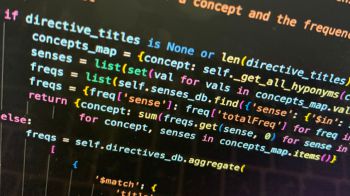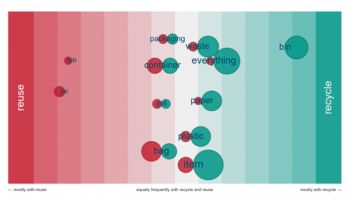 Since March 2022, researchers from the School of Media, Arts and Humanities and Engineering and Informatics together with their project partner African New Energies (ANE), have been working on providing evidence-based answers to emerging challenges for Covid-19 recovery in areas of climate change with a focus on energy consumption and recycling in UK households (2010-2021). Although this collaborative work, funded by the Higher Education Innovation Fund (HEIF) and co-sponsored by the Sussex Sustainability Research Programme (SSRP), focused on economic recovery from the pandemic in the area of energy and waste, it is possible to use the innovative tools developed in this project to support research and inform recovery in further areas such as health, education, social policy and creative industries.
This interdisciplinary project team is now delighted to announce the launch of the Concept Analytics Lab (CAL) and its accompanying website. Concept Analytics aims to understand human thinking by analysing conceptual layering in texts. By using innovative tools developed by the CAL and employing traditional corpus linguistic and discourse analysis techniques, the lab extracts concepts and ideas from texts. The CAL team, led by Dr Justyna Robinson, comprises linguists, Artificial Intelligence (AI) engineers, and historians and is aligned with the university's Sussex Humanities Lab (SHL) within the Critical Digital Humanities and Archives research cluster. Research Assistant Dr Sandra Young explains:
"We have worked on multiple projects on subjects as varied as Covid-19, UK trade deals, and household recycling, partnering with research groups within Sussex, such as SSRP, as well as ones further afield, such as Westminster Centre for Research on Ageing. We have worked closely with Archives such as Mass Observation Archive (MOP) and Proceedings of the Old Bailey, as well as non-academic organisations."
The team most recently collaborated with African New Energies (ANE), a London-based business with offices across South Africa whose core business is energy consumption and provision, especially new sources of clean energy, to find changes in consumers' energy use and waste/recycling habits and activities in the UK. This collaboration was supported by funding received through the UK-RI/ HEIF/SSRP call 'From Covid crisis to net zero'.
The research revealed a deep-seated belief in and dedication to recycling in the UK population as represented in the Household Recycling 2021 directive issued by the MOP. However, the observed commitment to recycling was coupled with doubt and cynicism in relation to the effectiveness of the current system. These doubts were linked to a perceived lack of transparency and standardisation in recycling processes and systems, something that has been identified as obstacles to greater recycling adherence and efficacy in more policy-based analytical surveys. Changes in recycling habits among the UK population were identified as resulting from external factors, such as Covid-19 and reduced services, as well as lack of knowledge of what and how to recycle, which links back to the previous point. The directive also revealed personal perspectives relating to energy consumption, a profound desire to reduce energy usage, questions as to the efficiency of recycling versus reuse in this context and suggestions for micro-generation of energy at household level, which was of particular interest to our partner, ANE:
"As the energy crisis intensifies, high energy prices make energy generation and savings interventions more viable than previously. The study gave us insight into the potential attitudes towards installation of waste to energy biogas generating systems, ground-source and air-source heating systems and the mindset of potential customers of these systems."
This research has significantly impacted on the way Concept Analytics' grant partner ANE approach their operations in terms of gaining energy from organic waste content. The findings also led ANE to start gamifying waste classification processes, which aims to encourage recycling compliance by switching the current sanction-based system to a more rewards-based system.
To find out more about the team's research findings on Household Recycling, visit the new Concept Analytics Lab website and browse through past, current and upcoming projects. If you would like to collaborate with the project team and have any text data you would like to be analysed by the lab, you can get in touch with Lab Lead Dr Justyna Robinson at justyna.robinson@sussex.ac.uk.
You can also take a look at the SSRP project page here, if you would like to gain an overview of the team's recent project titled 'Development of API and visualisation tools to discover post-Covid changes in energy consumption in UK households', funded by the Higher Education Innovation Fund (HEIF) and co-sponsored by the Sussex Sustainability Research Programme (SSRP).
References
Burgess, Martin, Helen Holmes, Maria Sharmina and Michael P. Shaver. (2021). The future of UK plastics recycling: One Bin to Rule Them All, Resources, Conservation and Recycling, January 2021, Vol. 164.
Zaharudin, Zati Aqmar, Andrew Brint, Andrea Genovese. (2022). Multi-period model for reorganising urban household waste recycling networks, Socio-economic planning sciences, July 2022.