News
Focus on Algerian women and film events curated by Sussex professor for Cinecity
Posted on behalf of: School of Media, Arts and Humanities
Last updated: Monday, 14 November 2022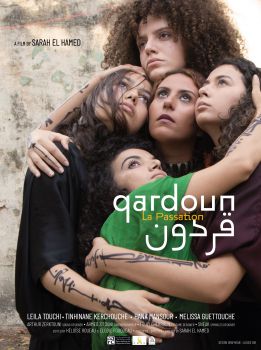 2022 marks sixty years of Algerian independence. To mark this important milestone Professor Martin Evans (Media, Arts and Humanities) has curated 'Acts of Resistance: Algerian Women and the Algerian War of Liberation' as part of the 2022 Cinecity festival. Picking up on the way in which Battle of Algiers foregrounds the role of Algerian women in the anti-colonial liberation struggle, this event explores the histories of Algerian women and anti-colonialism.
Professor Martin Evans said "The evening begins with an exploration of the role of film in the work of Zineb Sedira, in conversation with Joseph Constable, Head of Exhibitions at the De La Warr Pavilion on the occasion of her exhibition. Zineb Sedira is a Franco-Algerian artist based in London whose work reflects on her multiple identities – British, French, Algerian, Berber, Arab, African – and their relationship to colonialism and post-colonialism. She is currently representing France at the Venice Biennale and her Pavilion exhibition has received huge critical acclaim for subtle ways in which it explores colonialism and post-colonialism, in particular through the use of film. This success has cemented her reputation as one of the most important artists in the world today. I'll also be considering how Algerian women engaged in anti-colonial liberation through discussion and the work of three other contemporary Algerian creative figures – the photographer Nadja Makhlouf, the film maker Nassima Guessoum (director of 10949 Women) and the performance artist Sarah El Hamed (maker of Qardoun)".
Acts of Resistance: Algerian Women and the Algerian War of Liberation is supported by the University of Sussex and the De La Warr Pavilion and takes place on Wednesday 16 November at 5 pm in the Attenborough Centre for Creative Arts.
Also, as part of Cinecity drum 'n' bass renegades Asian Dub Foundation will take on The Battle of Algiers, the controversial sixties film about urban guerrilla warfare that inspired anti-imperialists across the world. In a special screening on Thursday 17 November they will bring their alternative edge and breakbeat music combined with North African influences fusing elements of Ennio Morricone's original score to Gillo Pontecorvo's haunting cinematic classic in an inspired synthesis of music and film. This takes place in Attenborough Centre for the Creative Arts starting at 8 pm.