News
Sussex collaborator company ReViral to be acquired by Pfizer
By: Neil Vowles
Last updated: Monday, 16 May 2022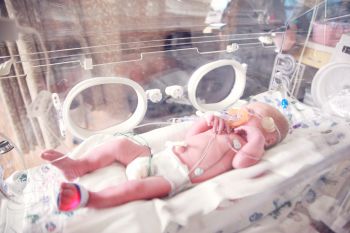 A biopharmaceutical company which collaborated with the University of Sussex Drug Discovery Centre on a treatment for a key respiratory virus is to be acquired by Pfizer.
ReViral is a privately held, clinical-stage biopharmaceutical company focused on discovering, developing, and commercializing novel antiviral therapeutics that target respiratory syncytial virus (RSV). ReViral has now entered into an agreement to be acquired by Pfizer for a total consideration of up to US$525 million.
The proposed transaction is subject to customary closing conditions, including receipt of regulatory approvals.
The team at ReViral collaborated with experts at the University's Drug Discovery Centre in 2014, working on the early design and synthesis of ReViral's lead RSV drug candidate, sisunatovir, an orally administered inhibitor designed to block fusion of the RSV virus to the host cell. Sisunatovir significantly reduced viral load in a phase 2 RSV human challenge study in healthy adults and is currently in phase 2 clinical development in infants. The collaboration was funded by a Seeding Drug Discovery Award from the Wellcome Trust.
There are 64 million people infected with RSV a year, resulting in an estimated 160,000 deaths per year worldwide. The virus causes cold-like symptoms which can develop into bronchiolitis or pneumonia. Most children have been infected with the virus by the age of two, and those at most risk include premature babies.
Sisunatovir was the first drug from collaborative work at the University of Sussex Drug Discovery Centre to reach the clinical trial phase.
As a shareholder in ReViral, the University is set to benefit financially from the deal if it is approved by regulatory bodies. Proceeds from the sale will be shared between the School of Life Sciences and the Enterprise Development Fund.
Professor Keith Jones, Pro Vice-Chancellor for Research and Enterprise, said: "I am thrilled by the news that Pfizer will take on the important challenge of treating respiratory disease caused by RSV and that ReViral's early collaboration with the University of Sussex has played a part in making this happen. The University of Sussex has a strong presence in the field of biomedical research, and this news shows the benefit for other companies in working with researchers at the University. We have a strong business development team to make this happen for future collaborations."
Professor Sarah Guthrie, Head of the School of Life Sciences, said: "I am thrilled that work in the Sussex Drug Discovery Centre has contributed to the production of antiviral drugs that will play an important part in improving human health. Sincere congratulations to all those involved. Translating biological discoveries into practical applications and impact will remain a key goal for us, now and in the future."