News
SSRP researchers define UN actions to bend the curve on biodiversity loss
By: Amy Sweet
Last updated: Monday, 22 March 2021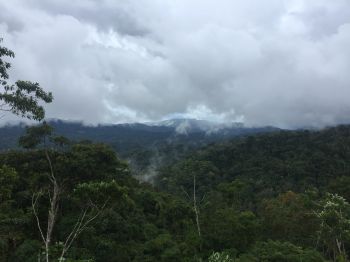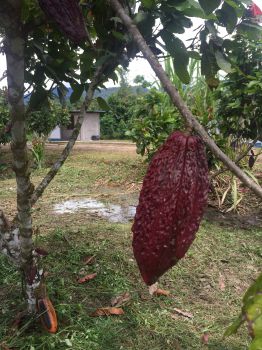 A new paper co-authored by Sussex Sustainability Research Programme (SSRP) academics identifies eight actions for sustainable food production and consumption to bend the curve on biodiversity loss.
Food systems are a major driving force behind the world's biodiversity loss. Global demand for food is increasing yet the expansion of agriculture and unsustainable fishing practices has serious impacts for both people and nature.
Although the Sustainable Development Goals (SDGs) seek to protect life on land and below water (SDG 14 and 15) and achieve responsible production and consumption (SDG 12), the interconnections between these goals are not fully joined up.
Having missed the 2020 global biodiversity targets, there is an opportunity for transformative action to better align the SDGs and the forthcoming Convention on Biological Diversity's post-2020 global biodiversity framework. Unless there are shifts in food production and consumption practices before 2030, there is a risk global biodiversity targets could be missed once again.
Co-author Professor Joseph Alcamo, Director of the Sussex Sustainability Research Programme (SSRP) and former Chief Scientist of UNEP, said:
"This paper deals with the thorny problem of how to shore up food security without further threatening natural ecosystems and their rich and important diversity. One important step in this direction is reforming the Biodiversity Convention, and we have eight concrete recommendations on how to do this."
The paper, published on Friday 19 March 2021, investigates the challenges and opportunities of implementing eight actions (listed below) at global and national levels. The study used the UK and Peru as case studies due to their differing levels of biodiversity, food production and consumption patterns. This allowed researchers to consider the feasibility of these actions in different contexts.
Together, co-authors including SSRP researchers Dr Izabela Delabre, Dr Joanna Smallwood, Professor Jörn Scharlemann, Professor Joseph Alcamo, Dr Alexander Antonarakis, Dr Pedram Rowhani and Dr Anthony Alexander recommend the following actions:
Action 1: Removing incentives that make food production and consumption harmful to biodiversity.
Action 2: Accounting for the true value and costs of production by sector.
Action 3: Reducing food waste and loss across supply chains.
Action 4: Strengthening sustainability standards and certification.
Action 5: Promoting the use of product lifecycle assessments.
Action 6: Promoting sustainable and varied diets.
Action 7: Mainstreaming biodiversity considerations in food systems.
Action 8: Strengthening the governance of sustainable food production and consumption.
Lead author, Dr Izabela Delabre, said:
"Transforming the food system to address biodiversity loss also provides opportunities for more equitable and just development pathways. As well as addressing these actions, there is an urgent need to open up possibilities for more sustainable and equitable economic models that do not rely on the imperative of GDP growth at the expense of environmental and social values".
Principal Investigator (PI) of this research project, Dr Anthony Alexander, said:
"Achieving a balance between biodiversity and food production requires an intersection between ecology and other disciplines. The eight actions to address biodiversity decline involve supply chain management, economics, government incentives and consumer behaviour. Each of these areas must now come together and do their part to deliver change."
Following on from the SSRP-funded research project 'Sustainable supply chain development in forest communities' undertaken in Peru, this paper was an output from the SSRP Visiting Fellowship Fund – an initiative that aimed to strengthen research partnerships in low- and middle-income countries. Visiting Fellow, Dr Lily Rodriguez from Centro de Conservación, Investigación y Manejo de Áreas Naturales (CIMA) in Peru, came to the University of Sussex for two weeks in January 2020 where she presented her work, and later co-authored this paper.
More information
Read the full paper:
Delabre, I., Rodriguez, L. O., Smallwood, J., Scharlemann, J. P. W., Alcamo, J., Antonarakis, A. S., Rowhani, P. Hazell, R. J., Aksnes, D. L., Balvanera, P., Lundquist, C. J., Charlotte Gresham, C., E. Alexander, A. E., and Stenseth, N. C. (2021) Actions on sustainable food production and consumption for the post-2020 global biodiversity framework, Science Advances, 7(12), DOI: 10.1126/sciadv.abc8259
Further information: https://advances.sciencemag.org/content/7/12/eabc8259