News
Speaking Citizens: New research project aims to put speech back at the heart of British education
By: Stephanie Allen
Last updated: Thursday, 25 June 2020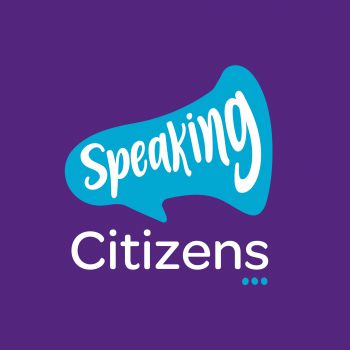 A University of Sussex research project, bringing together educators and academics, has launched this month, with the aim of putting speaking back at the heart of British education.
Funded by the Arts and Humanities Research Council (AHRC), Speaking Citizens, led by Dr Tom F. Wright, will bring together a team of historians and social scientists to explore ideas about speech and citizenship in modern Britain.
They believe that speaking skills in Britain are under sustained threat – just when they are needed the most.
Dr Tom F. Wright, Senior Lecturer in English, said: "Oral skills have been side-lined in British state schools. Over recent years we've seen a widening gap in how well students can articulate themselves vocally.
"Digital technology, such as email, texts and social media have contributed to a decline in face-to-face communication, and we're worried that there will be a generation who are unable to speak and voice their thoughts effectively and fluently. This is especially topical right now, as, during the global pandemic, many are relying on technology to study, work and socialise.
"Automation and Covid-19 combined are set to transform the economy as well as how we learn and work moving forward. Having good communication skills will be increasingly important whether people are articulating their thoughts face-to-face or through platforms like Zoom."
Emma Hardy, MP for Kingston upon Hull West and Hessle, is writing a blog in support of their project after previously explaining in TES why 'skills like oracy will be even more vital after Covid'.
Over the course of three years, Dr Wright and his team will be working directly with teachers, charities and policymakers to find out more about attitudes to speaking in Britain – from the Victorian period to the present day.
Along with Sussex colleagues Dr Arlene Holmes-Henderson, Senior Research Fellow in English, and Dr Hester Barron, Senior Lecturer in History, and Professor Stephen Coleman from the University of Leeds, Dr Wright will be trying to gain a deeper knowledge of the past and present of speech education to help inform the future.
According to previous studies, in many parts of the country, more than 50% of students start school lacking vital oracy skills while children with good communication skills are four times more likely to get five A*-Cs at GCSE (grades 9-4).
They will be working with organisations including charities The English Speaking Union and Voice 21 and the special All Party Parliamentary Group on Oracy to help provide new evidence for how citizenship can be taught through a focus on speech.
Dr Wright said: "Graded oracy was removed from the English GCSE in 2013 and there is currently no consistency with how or whether oracy is taught in schools.
"We want to help lobby to bring this core skill back to UK education, and our research project intends to find the evidence needed to do this – to equip everyone with core oral communication skills."
"We think a great way of doing this is to get different parts of the system who don't always join up with each other – from university academics across education and beyond, to policymakers in Westminster, and teachers on the ground – talking about the social importance of talk."
The project will lead to unique teaching workshops delivered across the country, teaching resources, and will see the researchers deliver evidence at special events at the Department for Education and the House of Commons in 2023.
You can find out more about their project on the Speaking Citizens website and on Twitter @SpeakingCitz