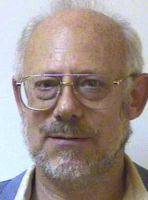 Prof
Erik Millstone
Biography
Erik Millstone is a Professor of Science Policy. Erik gained a first degree in Physics, followed by three postgraduate degrees in Philosophy.
He was then appointed as a lecturer at the University of Sussex in History and Social Studies of Science. He joined SPRU in 1987, becoming a senior lecturer in 1995, a reader in 2001 and a professor in 2005.
Since 1974 he has been researching into the causes and consequences of scientific and technological change in the food and agricultural sectors.
He is one of the UK's leading independent scholars of food safety policy. Most of his research has focussed on the UK and the EU, but in recent years his interests have extended to cover food and agricultural policies in developing countries.
Role
Erik Millstone is an Emeritus Professor of Science Policy in the Science Policy Research Unit (SPRU).
Though he has retired, he remain active in relation to numerous aspects of food plicy, especially in relation to food safety and food security.