Meet the OD team
About the Organisational Development team in alphabetical order.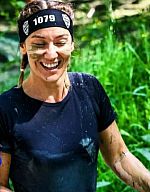 Kelly Barnard, Organisational Development Co-ordinator
I started working for Sussex University 6 years ago where I joined the Organisational Development team as an Administrative Assistant. I work alongside Alice, Lisette, Kaye and Jo in the admin team. My responsibilities within the OD team are scheduling our courses, setting up those up on Eventbrite, monitoring our bookings, confirming course details to participants and updating their staff development records. I will answer any queries that come into the OD mail box and assist the admin team with any day to day administrative duties.
Outside of work I like to spin at my local gym and I run silly distances. I also sew and I have recently taught myself to crochet! I also have a unhealthy obsession with houseplants.
E: K.M.Barnard@sussex.ac.uk T: +44 (0)1273 075530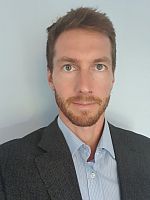 Sam Bates, Organisational Development Consultant
I recently joined Sussex in 2022 having worked in OD for ten years in a number of organisations. I firmly believe people are an organisations most valuable asset and I am passionate about supporting our people to develop and thrive. I enjoy engaging in a collaborative, mindful and inclusive manner and developing effective relationships. I have two young children who I love sharing adventures with and in my spare time you'll find me climbing and exploring the great outdoors.
E: S.R.bates@sussex.ac.uk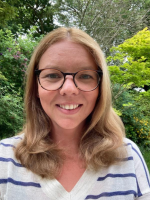 Sarah Engineer, Organisational Development Consultant
I've been working in Organisational Development and Learning and Development for over ten years, and at Sussex since 2019. As an OD Consultant I am currently working on a number of key projects including the Staff Pulse Survey and our Leadership and Management framework. It's a really exciting time for the OD team as we help transition the University towards a culture of lifelong learning - something that I am very passionate about.
I'm also passionate about all things green. I have two young children and I'm currently helping their school develop an environmental strategy. I swim with Lewes Masters swimming club, am regularly found (in all weathers) attending bootcamp sessions. I also love cooking, reading and walking the South Downs with my children.
E: S.E.Engineer@sussex.ac.uk T: +44 (0)1273 877028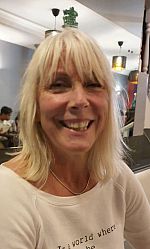 Chris Hamilton, Apprenticeships Officer
I'm Chris Hamilton and I talk all things apprenticeships!!
For over 20 years I worked as a qualified assessor and quality assurer as there is nothing more satisfying than being part of an individual's learning journey on an apprenticeship, I love inspiring others to be the best they can be – even when they don't believe it! I ski until I lose control, enjoy the glow on my face after a day on the beach and I find travel exciting. I regret not becoming a dance DJ at 30 because I thought I'd be too old but I realise now I will never be too for something I love!
E: Chris.Hamilton@sussex.ac.uk T: +44 (0)1273 075510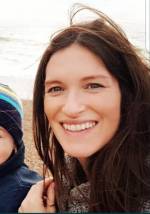 Vicki Love, Organisational Development Consultant
I joined Sussex at the start of 2022. I was a student at Sussex so it's exciting to be back!
I have spent most of my career working in the charity sector, mainly INGOs, initially as a project manager and then transitioning into organisation development. I'm passionate about creating positive working environments that help people perform at their best and feel happy and healthy at work. In my free time I love heading to the beach with my son or getting on my paddleboard.
E: V.Love@sussex.ac.uk T: +44 (0)1273 075531
Cathy McDonnell, Assistant Director of OD, Culture and Wellbeing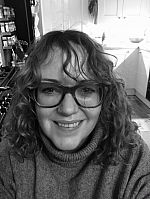 I recently joined the university in July 2022 and am really excited to be here! I've held a number of senior roles in Further and Higher Education, local authority and the third sector for over 25 years. My experience includes education transformation projects, teacher development and learning and organisational development. I've also worked in project and programme management, business development and process refinement and modernisation.
I am at my best when I am supporting people to achieve their absolute best. I believe in creating high reaching and challenging aspirations in an environment of psychological safety where we welcome constructive debate, emotional intelligence, and respectful challenge to find long lasting solutions that benefit all. All of us, as people, are at the centre of every organisation's success and I believe if we can create a community of shared values, the right support, development opportunities and inspiring leadership and management we can achieve great things together! When I'm not working I love walking up on the Downs with my little dog, Johnny Cash, and meeting up with friends and family!
E: C.Mcdonnell@sussex.ac.uk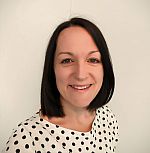 Sarah O'Malley, Organisational Development Consultant
I joined Sussex in 2016. I previously worked in the Leadership Development and OD functions of a number of private and public sector organisations such as Standard Chartered Bank, American Express and The Environment Agency. I'm fascinated by human potential, performance and wellbeing and have a Masters in Psychology. I have an active interest in coaching, and learning insights that have an impact. When I'm not at work, I'm usually taking in podcasts and TED talks and going on adventures with my two very little boys.
E: S.M.O-Malley@sussex.ac.uk T: +44 (0)1273 075535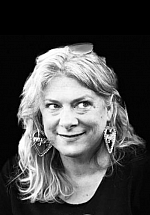 Jo Robinson, HR & Organisational Development Co-ordinator
I have worked in HR at the University for 15 years and recently joined the OD team. I look after LearnUpon and enrol new staff. My background is in EFL teaching and I train the HR Business Services admin team. Outside of work, I can be found editing music videos and looking after my chickens.
E: J.C.Robinson@sussex.ac.uk T: +44 (0)1273 075513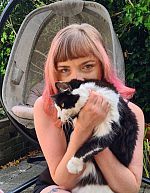 Kaye Tilbury, Organisational Development Graduate Associate
I completed my degree in Media Practice in 2020 and now I'm a Graduate Associate in the OD team.
I moved from Margate to Brighton to study at Sussex in 2015 and then never left! I'm passionate about neurodiversity, accessibility, and equal opportunities. When I'm not at work, I'm typically pottering around my garden with my cat, Loki, and listening to podcasts or working on some kind of creative project.
E: K.Tilbury@sussex.ac.uk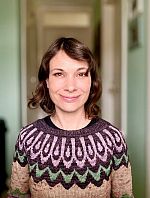 Alice White, Organisational Development Team Leader
I've been part of OD for many years since we were a tiny team of three in the Mantell Building, and I'm so pleased to be part of the dynamic, expanding team that we are now.I oversee the OD Admin team and look after the LearnUpon staff e-learning platform and OD reporting. When I'm not working I'm hanging out with my little sons or my dog, Sherlock, and I love to knit or sit with a pint in a pub when I get the chance.
E: A.M.E.White@sussex.ac.uk T: +44 (0)1273 678982
Lisette Whittaker, Organisational Development Co-ordinator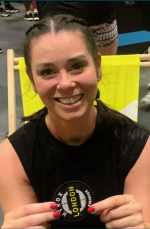 I joined the University a year ago and am delighted to be part of the admin team supporting Organisational Development.I also now oversee the Menopause training and awareness and am working with others to gain accreditation for the University as a Menopause Friendly Employer.
Pre-children I had a career in Parliament spanning 20 years working on various Select Committees. More recently I worked for a Brighton-based drug and alcohol recovery service as Business Manager. In my spare time I like to head to the gym for a tough workout because I end up eating too many of the cakes I like to bake!
E: L.Whittaker@sussex.ac.uk T: +44 (0)1273 075532