Legislating on parental physical punishment of children
By: Alice Ingall
Last updated: Monday, 26 November 2018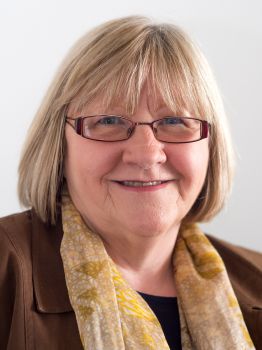 A new report has been published which explores what can be learnt from countries with legislation to prohibit parental physical punishment of children. It is authored by Professor Heather Keating from the department of law within the Law, Politics and Sociology School at the University of Sussex. Legislating to Prohibit Parental Physical Punishment by Children is based on a review of the legislation of, and accompanying research on, countries such as Sweden, New Zealand and Ireland, and seeks to identify the factors to be considered when parental punishment reform proposals are being developed.
As of 1 May 2018, 53 countries have made the physical punishment of children unlawful. Some countries have abolished the defence of reasonable punishment in their criminal law. Other countries, some of which had first abolished the defence of reasonable punishment, have incorporated laws into their Civil Codes which explicitly prohibit the physical punishment of children by parents. Other countries are considering reform.
The report was commissioned by the Public Policy Institute of Wales (now Wales Centre for Public Policy) to write the report at the request of the former Welsh Cabinet Secretary for Children and Communities as part of the Welsh Government's commitment to abolish the defence of reasonable punishment.
Keating, who is an expert in the legal rights of children and Professor of Criminal Law & Criminal Responsibility at the University of Sussex, states in the report that: "as the law stands in England and Wales parents who use physical punishment to discipline children may rely on this defence as long as the smack doesn't cause an injury which is more than trifling or a temporary redness of the skin. As part of its drive to protect children's rights the Welsh Government is expected to introduce a Bill within the next year, which, if it becomes legislation, will end this controversial defence. This report aims to assist the Welsh Government in formulating this legislation and implantation policy."
Prof Keating concludes in the report that the available evidence supports the view that legislating on physical punishment can contribute to changes in both the attitudes towards, and the use of, physical punishment but that sustained information campaigns and support to parents are also needed for legislation to be effective.
The full report can be read here: https://www.wcpp.org.uk/publication/legislating-to-prohibit-parental-physical-punishment-of-children/