Sussex professor drafts hate crime law for Seychelles at request of government
By: Sam Keir
Last updated: Thursday, 3 March 2022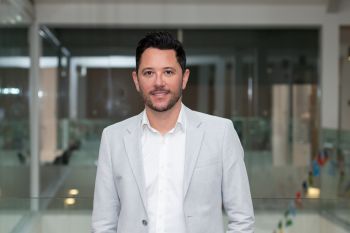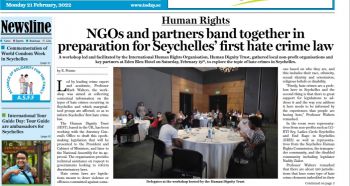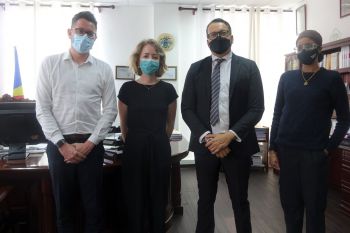 The Seychelles government has committed to introducing a Hate Crime Bill drafted by Prof Mark Walters from the University of Sussex's School of Law, Politics and Sociology.
Mark recently travelled to the island nation at the request of the Attorney General to present the draft legislation. Working alongside international human rights charity, Human Dignity Trust, he also met with various government and other bodies and led a workshop for civil society organisations. This ultimately led to the inclusion of the Bill in the President's State of the Nation address on Tuesday 22nd February.
Reflecting on his achievement, Mark said: "Being asked to draft legislation that is directly informed by almost two decades of research is by far a career highlight for me. I have been the victim of a hate crime more times than I care to remember, so using my research to improve the lives of those affected by hate and prejudice is just as - if not more - important to me than enhancing scholarly understanding of the harm hate crimes cause."
This is not the first time that Mark has been asked by an overseas government to help with the introduction of laws to protect people from hate crimes. His research formed the basis for legislation that was introduced to parliament in Belize in 2019.
Again in his capacity as a member of Human Dignity Trust's external expert group, Mark was subsequently commissioned by the Attorney General's Office in Seychelles to provide expert assistance on creating similar legislation in the country. This followed a previous visit to the country in February 2020 to speak at a conference on LGBT equality.
To draft the Bill, Mark drew upon his research of global hate crime laws. This examines the strengths and limitations of such legislation from around the world and recommends preferred models subject to the historical, social and cultural context of specific jurisdictions. The research is presented in a forthcoming book, Criminalising Hate: Law as Social Justice Liberation, which will be published this summer.
Should the Hate Crime Bill 2022 pass, it will make the Seychelles one of only a handful of African countries to have enacted legislation combatting the social problem of prejudice-based offending.
Continuing, Mark said: "There are over 190 legal jurisdictions around the world that now have some form of hate crime laws, but there are many countries that continue to resist these, or that even criminalise certain characteristics. I am honoured to be playing a small part in addressing these injustices and am grateful to Human Dignity Trust for for supporting this important work, and to the governments that have requested our input."

See Mark interviewed about his work by Seychelles Broadcasting Corporation here.