Domestic abuse: Sussex campaigner succeeds in urging Government to change law
By: Anna Ford
Last updated: Monday, 1 March 2021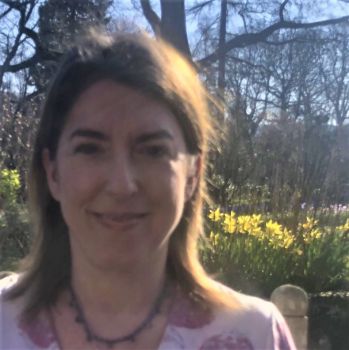 A University of Sussex expert in domestic abuse has succeeded in her efforts to urge the Government to fill a legal loophole which left ex-partners of abusers unprotected.
Cassandra Wiener, a doctoral researcher from the School of Law, Politics and Sociology is an expert in coercive control and the criminal law. She worked with leading domestic abuse charity Surviving Economic Abuse to explain to parliamentarians in the Houses of Commons and Lords that many people were left vulnerable by the proposed Domestic Abuse Bill.
Coercive control is an insidious and dangerous type of domestic abuse where an abuser uses a pattern of behaviour – including economic abuse and abuse of child contact orders - over time to exert power and control. It is extremely dangerous and can, tragically, end with the loss of life.
While some argued that victims of coercive control were sufficiently covered by the laws on stalking, Cassandra - who was supported by public affairs experts at the University - was able to use her research to demonstrate that victims of coercive control were left unprotected. She argued that clear labelling is important, and that without it, perpetrators can and do get away with horrific post-separation coercive control.
Cassandra's work included speaking to Peers and MPs across the political spectrum to persuade them of the need for the change. When the House of Lords debated the change in February, Cassandra's research at the University of Sussex was cited several times. She also advised at a 'roundtable' event with parliamentarians and government representatives, which was hosted by the Domestic Abuse Commissioner Nicole Jacobs.

Cassandra Wiener from the School of Law, Politics and Sociology at the University of Sussex, said:
"I have spent the last six years working with survivors of coercive control, and I have witnessed first hand what this devastating form of abuse does to women and their children. The law, as it was, did not do enough to protect some of the most vulnerable. I witnessed women being forced, post separation, to comply with their abusers' unreasonable demands while desperately trying to keep themselves and their children safe.
"Thanks to our campaign - and in particular to the hard and brilliant campaigning work of Surviving Economic Abuse with whom it was a privilege to work - women will be better protected. We all know that coercive control does not end with a relationship. Now, this protection won't either. This is a really big moment for me personally, and I would like to thank the brave survivors whose readiness to speak out has made this reform possible."
Professor Adam Tickell, Vice Chancellor at the University of Sussex, said:
"This is a fantastic achievement for Cassandra and her co-campaigners, and one which promises to deliver justice and protection to many people. It's great that the Government were so receptive to the evidence uncovered by Cassandra's research.
"To me, this underscores the value that academics working on social issues offer, and demonstrates the real-world impact they can have. Cassandra's work is a powerful example of the University's spirit in action: courageously challenging convention to bring about a better world. Well done Cassandra."
The law change that Cassandra achieved
The Domestic Abuse Bill 2020 which is currently passing through the houses of parliament before it becomes an Act, introduces a new statutory definition of domestic abuse which includes ex-partners. However, this new (improved) definition conflicts with the existing law on controlling or coercive behaviour (section 76 Serious Crime Act). The current definition of 'connected persons' in section 76(2) excludes ex-partners from its remit.
This means that post-separation coercive control is currently outside the remit of the criminal law and leaves many thousands of vulnerable victims without protection just when they need it most.
Cassandra's empirical work with survivors and doctrinal analysis of the stalking and harassment law shows that there is problem with the way that the crime of controlling or coercive behaviour is defined. The government has now agreed with this analysis, and is including an amendment in the Domestic Abuse Bill 2020 to amend section 76 Serious Crime Act and to specifically include ex partners in the definition of coercive control. This will save lives.