Sussex Law academic accuses UK government of "lack of ambition" on environmental and climate cooperation
Posted on behalf of: Dr Emily Lydgate, Anna Ford and Charlotte Shamoon
Last updated: Monday, 7 September 2020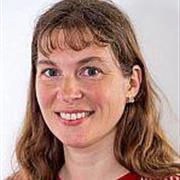 University of Sussex law academic Dr Emily Lydgate has told a parliamentary committee that the UK is showing a lack of ambition in tackling the climate crisis and that progress in Brexit talks on the environment is being held back by a dearth of trust on both sides.
The House of Lords EU Environmental Sub-Committee invited Dr Emily Lydgate to give evidence in June on the environment and climate level playing field in the UK-EU future relationship negotiations inquiry. Dr Lydgate, a senior lecturer in law and a fellow of the UK Trade Policy Observatory, has carried out extensive research and has a depth of expertise in international trade law and its relationship with environmental problems and problem-solving.
The evidence given to the House of Lords EU Environment Sub-Committee by Dr Emily Lydgate was cited extensively in their advice to the UK Government on the environment and climate level playing field between the EU and UK. Their letter adopted several of Dr Lydgate's recommendations, including negotiating key areas for shared standards, clarifying the role of the courts, and pursuing a more ambitious and inclusive approach. Read the letter sent to Secretary of State George Eustice MP.
Speaking about Brexit negotiations, Dr Emily Lydgate, Senior Lecturer in Environmental Law at the University of Sussex, explained to the Committee that "the disagreement results from entrenched political positions and lack of trust on both sides rather than substantive differences in regulation and outlook".
Dr Lydgate said:
"Both the EU and the UK self-identify as environment and climate leaders. The fact that this is an area of tension and very limited ambition on the part of the UK means a lost opportunity to conclude a world-leading, innovative free trade agreement on environmental and climate cooperation."
Professor Donald McGillivray, Head of Law in the School of Law, Politics and Sociology, said:
"It is really pleasing to see how the work of colleagues like Emily is recognised and taken up by policy-makers and parliamentarians. Emily has become a real 'go-to' person in relation to Brexit and trade, and her evidence to the EU Environment Sub-Committee is just one indicator of her reputation­­ in the field and of the impact of her research."