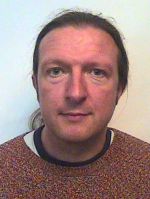 Dr
Jon Rimmer
Biography
I'm a Research Fellow specialising in User Experience Research. I am currently working on the Digital Stadium project in conjunction with Brighton and Hove Albion's Community Stadium. I am primarily exploring the use of Smart Phones in and around a Stadium context and developing Apps to work on the distributed technology we are building.
My teaching and supervision activity is based on Human-Computer Interaction/Psychology-related topics and projects. I am also engaged on a number of commercial and Public-sector projects outside of the University.
As well as this current post I have also held Lectureships/Researcher/Visiting Lectureships at City University's Human-Computer Interaction Centre, University College London (UCL) and London University of the Arts (as well as previous appointments here at the University of Sussex). So broadly, I teach and research in areas concerning human behaviour; in particular behaviours concerning engagement with interactive products and environments (as well as other people).

I have over fifteen years of both academic and commercial research work experience in areas related to user-centered design. My academic and commercial interests crossover and allow me to bring cutting-edge ideas and research activity to my work and real-world experiences to my students. In particular my interests lie in user-centred system design and experience in design, design and evaluation methodologies, cultural influences and interaction design, as well as home and personal informatics.
I consult to a number of industry and public sector organisations helping them to adopt a user-centered design philosophy within their practices and deliver highly usable products and services. Additionally, I have been conducting research with other organisations to compare their products with competitors' and develop and test new ideas.

I offer strategic advice and undertake research examining customer experiences in both the real and the virtual worlds that inform product and service development and design. I work with design teams to ensure that their products have an integrated user-centered focus from the start, feeding in research from engagement with target customers. I have expertise in gathering user-requirements, undertaking fieldwork, interviews, focus groups, reviews and lab-based testing. I am very interested in creativity and innovation and enjoy working with teams to realise their goals.
Role
Research Fellow on the Digital Stadium Project with Ian Wakeman, Dan Chalmers and Steve Naicken.
Member of the Foundations of Software Systems Group and the Human-Centred Technologies Group.