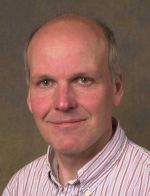 Prof
John Carroll
Biography
I have a bachelors degree and a PhD in Computer Science from the University of Cambridge. From 1986 to 1995 I was employed there as a research assistant on a number of national- and EU-funded projects in natural language processing. In 1996 I was awarded an EPSRC Advanced Research Fellowship and moved to the University of Sussex. At the end of the fellowship in 2001, I became a permanent member of academic staff. In 2006, I was promoted to Professor and took on the role of Head of the Department of Informatics. I stepped down from this role at the end of 2015.
At various times I have been visiting associate professor / lecturer / scholar at the Tokyo Institute of Technology, University of Paris 7, and Stanford University.
Roles in service to the research community have included: secretary of EACL (the European Chapter of the ACL), president of SIGPARSE (ACL Special Interest Group on Natural Language Parsing), programme committee area chair for EACL'99, COLING'00, ACL'02 and IJCNLP'04, and general chair of ACL'07.
Some career highlights have been: best paper awards at ACL'04 and IJCNLP'05, and keynote talks at TSD'10, Dialogue'12 and CICLing'12.
I have published around 150 journal articles, refereed conference / workshop papers, and book chapters. I have also made major contributions to two large open source software systems.
Role
I am Professor of Computational Linguistics, and a member of the Data Science Research Group in the Department of Informatics, University of Sussex.
Community and Business
I have led many commercial consultancies, advising on techniques for the extraction of information from natural language text. I am co-founder and co-director of a spin-out company, iLexIR Ltd, which has commercialised some of my research and specialises in the areas of text mining, document classification, and search applications.