SSRP Round 8 funding opportunity is now open!
Posted on behalf of: Sussex Sustainability Research Programme
Last updated: Wednesday, 21 June 2023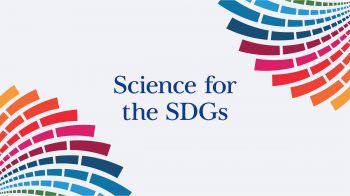 The Sussex Sustainability Research Programme (SSRP) is again relaunching their annual small grants funding opportunity for interdisciplinary projects to help Sussex researchers tackle global and local sustainability challenges in local, national and international locations. Projects up to £20k will be funded and SSRP particularly welcomes applications from researchers across the University who have not previously led or engaged in earlier SSRP funding rounds.
2023 marks a pivotal year as we approach the mid-point in the implementation of the 2030 Agenda for Sustainable Development and the 17 UN Sustainable Development Goals (SDGs). With increasing evidence of climate impacts, widening conflict, economic disruption, and the after-effects of the coronavirus pandemic, many compounding challenges threaten to derail efforts and research is needed now more than ever on how to achieve these global goals. Delivering action on implementation and progress of the SDGs to fully leverage and advance cutting-edge sustainability research.
This year's SSRP funding round #8 'Research at the Mid-point of SDG Implementation' aims to strengthen partnerships with impact, with particular emphasis on interdisciplinary studies, cross and trans-School cooperation.
As in previous years, a range of projects will be supported that advance one or more of the SDGs and related issues, alongside our five core themes of:
Ecosystems, rights and justice;
Planetary health;
South Coast sustainability;
Sustainable climate and food systems;
and Sustainability frontiers.
Take a look at SSRP's Project Spotlight for an overview of the type of projects supported most recently covering topics from integrating public health and conservation initiatives; creating sustainable land use systems in the South Downs; protecting the Rights of Nature; and exploring the relationships between biodiversity trends, subsistence poaching and socio-economic factors to pushing the boundaries in the area of menstrual health through inclusive environmenstrual action.
Further information regarding the scope, eligibility, key dates and review criteria can be viewed on SSRP's funding webpage.
Please complete the Application Form and return to SSRP Programme Manager, Katie Hiscock by 12:00 noon Wednesday 27 September 2023.
For further information or to give an early indication of intention to apply please contact SSRP Programme Manager, Katie Hiscock.